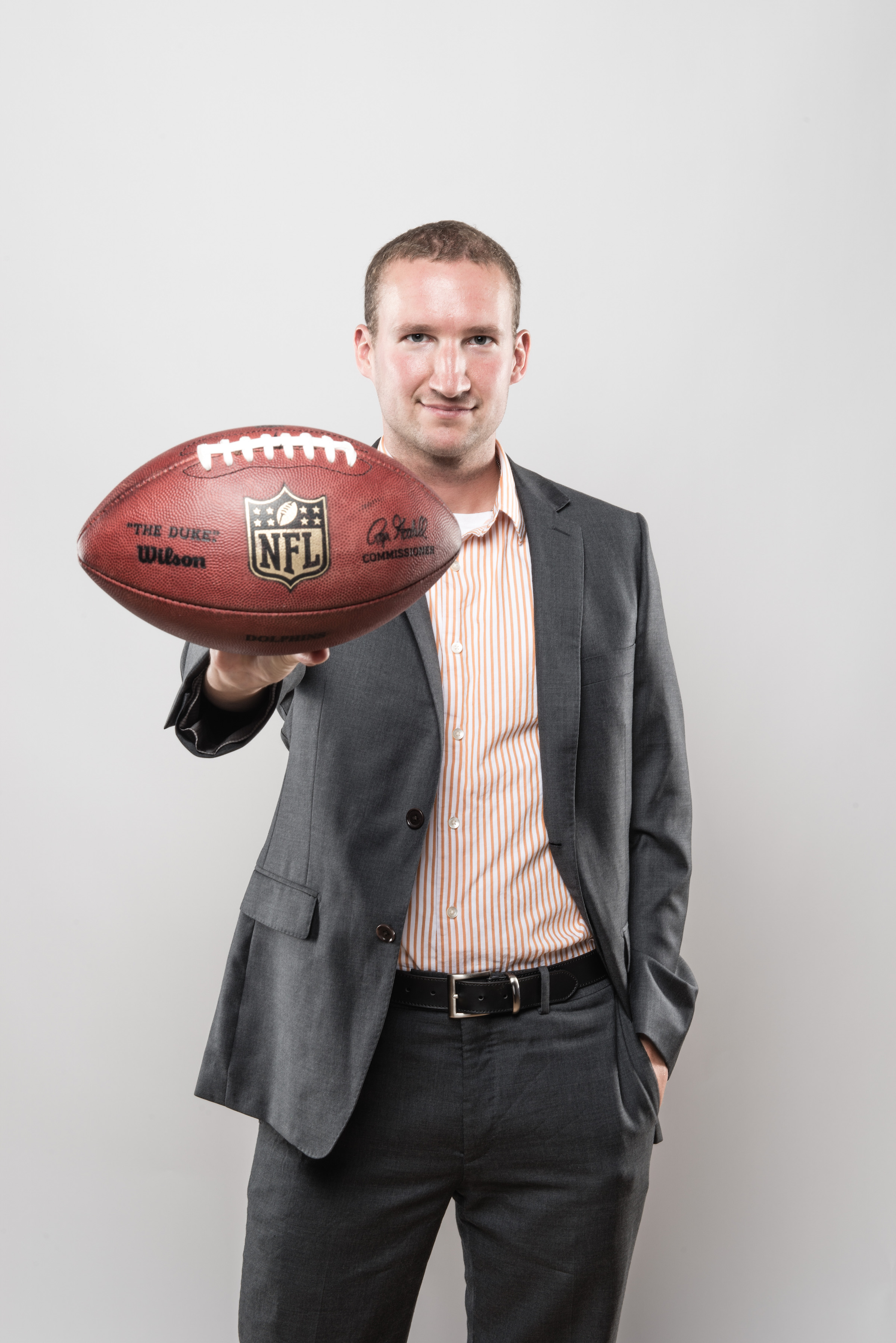 Meet Dennis Lock, the director of the Miami Dolphins analytics department. Lock graduated from the College of LAS in 2011 with an MS in Statistics.
Tell us what you do: My department is designed to provide probability and statistics for the team's football operations. Examples of projects we work on include analyzing possible draft prospects and game planning for the opponent each week.
What's the best part of your job? My favorite part of the job is seeing the information we provide impact the team on the field each Sunday.
What personal or professional accomplishment makes you the most proud? Probably the position I currently hold, but I am also very proud of being a co-author (along with 4 other members of my family) of an Introductory Statistics textbook.
Tell us about any philanthropic or professional organization activities in which you are currently involved: As an employee of the Dolphins we participate in many philanthropic events through various organizations the help out the community throughout the year. I am also an active member of the American Statistical Associations (ASA).
Tell us about a faculty or staff member who had a strong influence on you or your career: My major professor Dr. Dan Nettleton went outside of his comfort zone in order to work with me on a dissertation on utilizing statistics in sports, which is (unfortunately) also a topic many avoid since it is regarded as a weak research area. It is unlikely I would be where I am today without Dan's support, aid, and willingness to work with me on subjects of my interest.
What activities were you involved in as a student? As a graduate student I was not involved in many activities outside of the Statistics Department, but within the department I was an active participant in our STAT-ers group. I also did enjoy participating in a wide array of intramural sports.
What is your advice for current LAS students? Take advantage of the opportunities being a part of Iowa State can provide for you. Working as a volunteer with the basketball team (doing statistical analyses) made me much more desirable to professional teams. Opportunities like this are abundant at Iowa State, so look around for possibilities and get creative.
Favorite ISU tradition: Tailgating, and the football game atmosphere.
Favorite ISU class: Stat 611, Theory and Applied Linear Models taught by Dr. Nettleton
Most memorable ISU experience: Spending 8 hours in the testing room to complete the written prelim exam.