When Sarah Bennett was considering her choices for college, she was looking for a small school where she could study science. But a series of unique opportunities changed her course to studying performing arts at Iowa State University.
Certain she wanted to pursue a job in medicine, Bennett had taken every accelerated science class her school offered. Then her choir teacher – an Iowa State alum – encouraged her to try out for an upcoming musical her sophomore year.
"That was my first segue into theater," she said. "I ended up loving it so much that I ended up studying theater instead of science in college."
Her junior year of high school, Bennett ('17 performing arts) was encouraged by another singer with a strong ISU connection to pursue theater at Iowa State: Simon Estes. While visiting East High School in Des Moines, Iowa, to promote his benefit concert at Hilton Coliseum later that year, Estes happened to walk into the same office where Bennett was working with a teacher. After chatting for a moment about her affection for performing arts, he asked her to sing a bit for him.
"I was really nervous," Bennett said. "It was awesome to meet him. He was very humble and he was so excited to get our school partnered with his giant Christmas concert at Hilton Coliseum. It was an amazing opportunity; my teacher was shocked that I was singing for Simon Estes in an office with no one else around. I had his full attention."
"My teacher was shocked that I was singing for Simon Estes in an office with no one else around. I had his full attention!"
Estes told Bennett if she went to ISU, he would help connect her with scholarships and other opportunities to help her start a career in performing arts. After visiting a couple other schools with strong performing arts programs, she did choose ISU.
"When I visited ISU's campus it was gorgeous and serene. It didn't have a lot of the anxious bustle that I thought a big state university would," she said.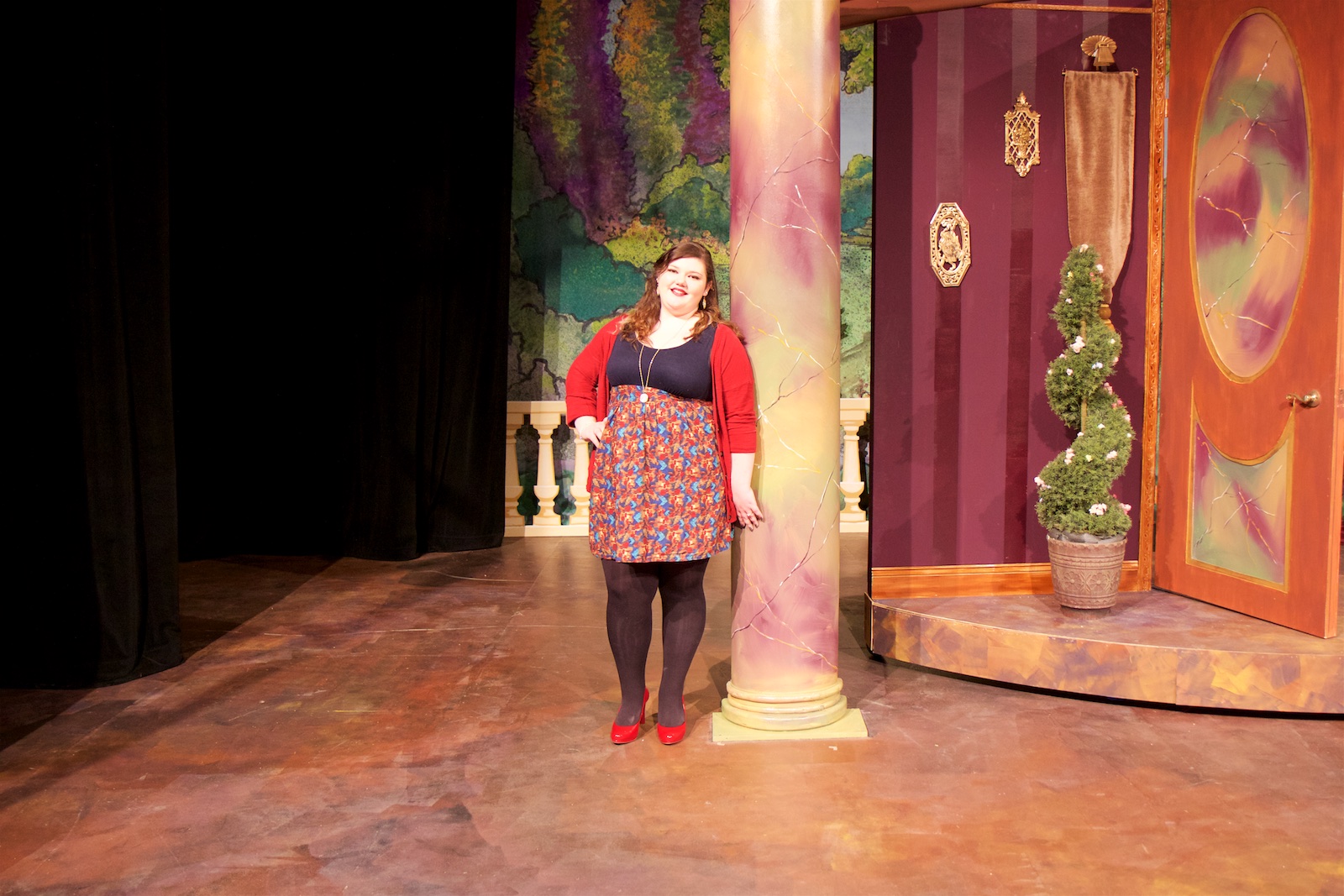 She immediately fell in love with her major, too, so much that she will graduate this fall with a double emphasis in acting and directing with technical theater and scenic design.
"I was taken aback by how much I enjoyed technical theater," she said. "I loved working with students who were more experienced than me, and my professors had a huge wealth of knowledge. Right away, I knew I had not only made a great decision to study performing arts, but to study it at Iowa State."
Big opportunities in the Midwest
The first theater professor Bennett met was Brad Dell, an associate professor of music and theatre, during a junior performing arts camp in Des Moines the summer before her freshman year of college. Impressed, Dell invited her to help with another camp at ISU where he was a guest artist.
"Then, on my first day of class, he was my first professor," Bennett said. "He's a gem. He has supported me and helped me get better since my first day at ISU."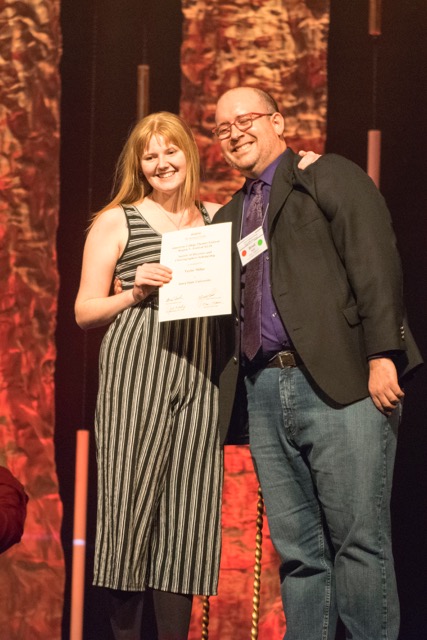 Dell, who received a 2017 Faculty-Staff Inspiration Award for his significant influence on his students' academic careers, is also the chair and organizational, artistic, visionary, and managerial leader of the Region 5 Kennedy Center American College Theatre Festival (KCACTF).The festival celebrates and encourages excellence in college and university theater.
Dell's own experiences drive his passion for connecting students to learning experiences outside of the classroom, like participating in the festival.
"When I was a student, I won a competition and was in the very first group to be invited to the Kennedy Center. It truly changed my life and set me on a trajectory to pursue this career. And now I've seen that happen literally hundreds of times."
"The chance to participate in KCACTF is an amazing opportunity," Bennett said, who has participated in the festival each of her college years. "The feedback from the board is wonderful and invaluable; it's great to have a fresh opinion on something you've been working on for months and months."
A place to grow
Bennett said it was easy to stick with performing arts because of the unique community within the program. The focus on student success and building each other up has made a lasting impact on her.
"Right out of the gate I was astounded by the quality of talent we had in the department," she said. "It was amazing to me that with each performance, such a small cast of people could bond so quickly and be so effective at what they were doing under the guidance of the faculty members. Even with the talent we had, it wasn't overly competitive. Everyone is humble about what they perform. ISU's theatre department is more interested in being collaborative versus personal gain, and I'm so honored to be a part of it."