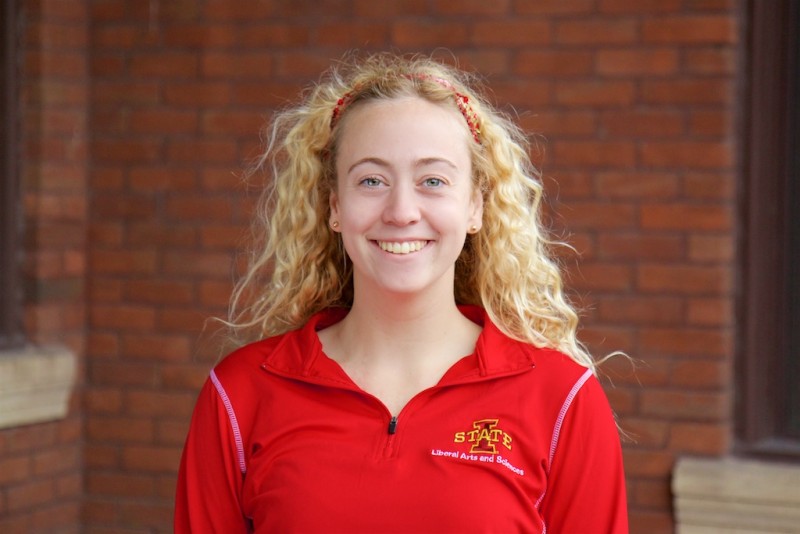 What do you wish your professors, parents, or others would have asked you to do to better prepare you for the "real world?"
Today college students are more involved than ever – leadership positions, student councils, advisory groups, boards, and more. The College of Liberal Arts and Sciences (LAS) is fortunate to have many driven students that serve as student ambassadors, and within that group, a handful who collaborate on a student blog.
The blog is a relatively new program, designed to give current and prospective students a view of life at Iowa State University from a student's perspective. LAS student bloggers share shortcuts across campus, pointers on studying for finals, time management tips, social and leadership opportunities, and just about any topic that helps illustrate the Iowa State experience.
While they help their peers navigate their college journey, they are also learning communication, organization, and planning skills. The students commit to a posting schedule and plan editorial content to fit their goals. They collaborate on a plan, schedule their resources, utilize teamwork to produce a great product, meet deadlines, and review the return on their investment of time, just like in the real world.
Selia Schneider, a senior in public relations, coordinates the student blog program for LAS. When approached about spearheading the program, she liked the idea of getting more writing experience, but was surprised at how many other benefits she discovered.
"I had no idea how much I would enjoy finding my voice blogging for LAS," Schneider said. "I think the most enjoyable experience for me has been getting to work closely with some of the most dedicated and talented students on the blog team and writing about Iowa State topics I am passionate about."
Schneider and her team of bloggers post on the LAS website on Mondays and Fridays. The Spring 2016 semester will include posts from a student blogger while she is studying abroad, and the whole team is working on content to engage, excite and empower. Watch for posts on the LAS home page to see what today's Iowa State student experience looks like.