Drena Dobbs knew Jeffry Sander was special when he joined her molecular biology lab as a graduate student 15 years ago.
"He wanted to do wet lab work, which is really unusual for a computer scientist," said Dobbs, University Professor emerita. "He was not afraid to go into a molecular biology lab as a complete novice."
Sander ('04 computer science, '08 Ph.D. bioinformatics and computational biology) was enthralled with a technology called zinc finger nucleases, which had enormous potential in the field of genome editing—if scientists could define the code by which zinc fingers recognize the DNA of living cells.
"It held nearly limitless possibilities to revolutionize almost every corner of the biological sciences from gene therapeutics to agricultural applications," he said. "It could drive research and development at universities and industries across the world in their understanding of life. It had the potential to be one of the biggest things in the history of science."
Sander's work as an Iowa State University graduate student helped crack that code. He produced one of the first and most definitive direct tests of the zinc fingers' recognition code, Dobbs said, paving the way for its use as a therapeutic agent.
"Some of the first clinical trials to try to cure AIDS have used zinc fingers," Dobbs said. "Jeff was one of the first real bioinformatics experts that we trained at Iowa State—and one of the first in the world, as it turns out, because our bioinformatics program was one of the first in the United States."
'By seventh grade computers were my life'
Sander grew up in Carroll, Iowa, just 10 miles from his grandparents' farm. Part town kid, part farm kid, that's where his dad taught him how to change his own car brakes, fix a radiator leak and frame a house.
"Growing up, I had a lot of lessons from the farm," he said. "My dad always taught me the importance of understanding how things worked, to be productive and self-sufficient. He was always there to answer questions or show me a step, but I had to learn to do it myself."
His real passion, though, was coding, which he was introduced to by a childhood friend.
"By seventh grade, computers were my life," he said. He took every computer class offered in high school, even borrowing his dad's hammer drill to help run wire through the school's walls for its first computer network.
"Jeff was one of the first real bioinformatics experts that we trained at Iowa State—and one of the first in the world, as it turns out, because our bioinformatics program was one of the first in the United States."
During his junior year of high school, Sander read an article on bioinformatics and was fascinated by the combination of computers, coding and biology. When he learned Iowa State had one of the first and best graduate programs in the field, his future path was set.
"I knew where I was going for the next 10 years," he said.
An interdisciplinary immersion
At Iowa State, Sander majored in computer science and focused on biology whenever he could. During an introductory bioinformatics class, he met Les Miller, professor emeritus of computer science.
"This man is spectacular," Sander said. "I'd go to class and be on the edge of my seat. Fortunately, he took notice of me because I was the only undergraduate in the class."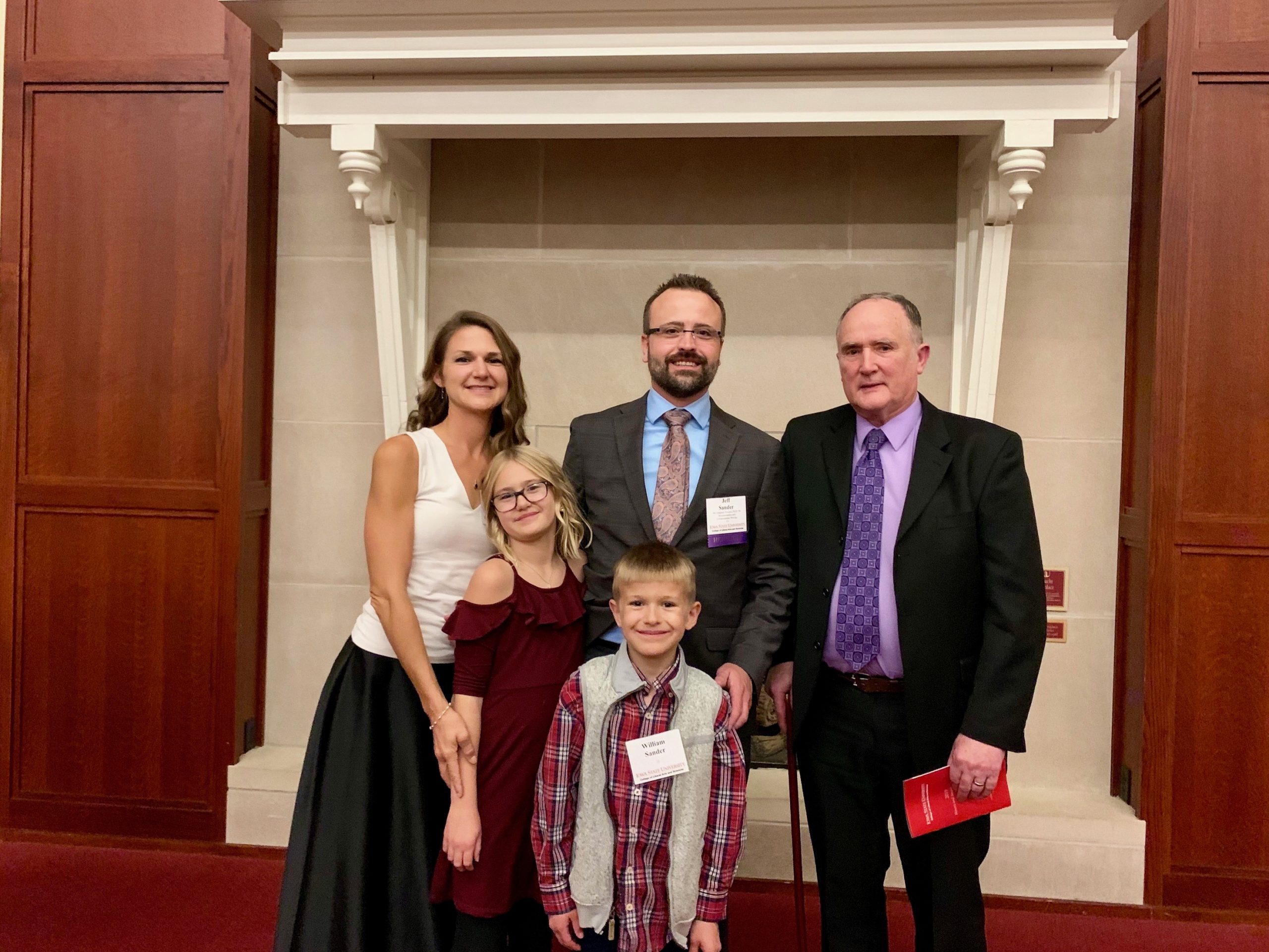 When Miller invited him to join a research collaboration, it was a chance for Sander to enter the bioinformatics field that he had dreamed about as a teen. Other opportunities followed, and he later found his graduate studies home in Dobbs' molecular biology lab.
"I didn't want to work in one field and dabble in the other," Sander said. "I wanted a full immersion in both computer science and biology. I wanted to work my own problems, create my own data and use informatics to enable external design, hypothesis and analysis."
His graduate research, done in collaboration with Harvard University scientist Keith Joung, one of the world's foremost experts on zinc fingers, and former Iowa State faculty member Dan Voytas, focused on designing the computational experiments that helped define the zinc finger recognition code.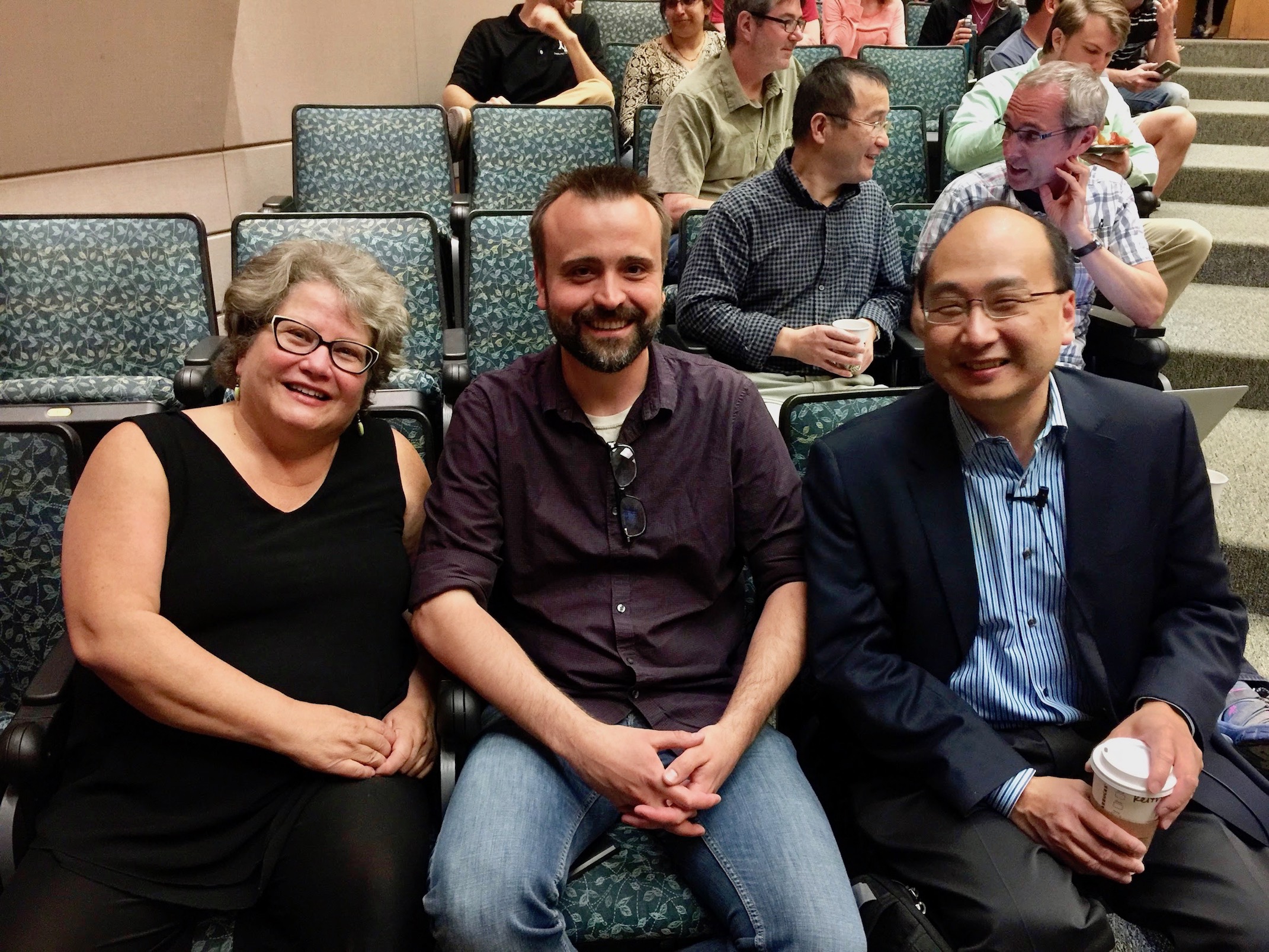 Sander received ISU's Zaffarano Prize in 2009 for his published graduate research, which included work cited among the field's key papers. In recent years, his work has been regularly listed among the world's top 1% of highly cited researchers by Clarivate Analytics.
"Jeff worked really hard, and I just tried to keep up with him," Dobbs said. "He is a remarkable young man who has made hugely impactful contributions to the whole field of genome engineering."
"Iowa State has been my gateway to the rest of the world. Iowa State gave me a chance to fly."
Sander was later recruited by Joung as a post doctoral fellow and instructor at Harvard Medical School and Massachusetts General Hospital, where he continued to help advance research on gene-editing platforms such as zinc fingers, TALENS and CRISPR.
"We had a small team, but we were more productive in my five short years than most people ever have a chance to be in a lifetime," Sander said. "The field grew and the field grew up. To be right in the middle of it all was incredibly exciting."
'Hot off the press' science
In 2013, Sander and his wife Julie ('04 early childhood education) moved back to Iowa with their young family. He joined Corteva Agriscience and now leads teams in taking "hot off the press" science and scaling it up into production.
"Your scale as yourself is relatively small," he said. "One thing I get to do now through leadership and through a company that is much larger than myself is that if you improve something a little bit or make something a little better – because of the scale of it, it can be very impactful."
His work helps farmers get the "best and most precise genetics in the fastest time," using technologies like CRISPR, which functions similar to a text editor for the basis of the genome in a living cell.
Scientists can use the technology to search the two billion base pairs of DNA in a corn plant cell and find a single one. Then they can delete, move or replace it to quickly achieve a very specific result.
"With traditional plant breeding, it takes a long time and is actually less precise," Sander said. "You have to go through many, many generations of doing that. With CRISPR, we do it really quickly in one generation and with complete precision."
Those molecular edits can make big advances for global challenges such as sustainability, world hunger and climate change. Think crops that better protect themselves from disease, meaning farmers make fewer trips across fields to spray; potatoes that last longer on your shelf, reducing food waste; or oils that are more nutritious.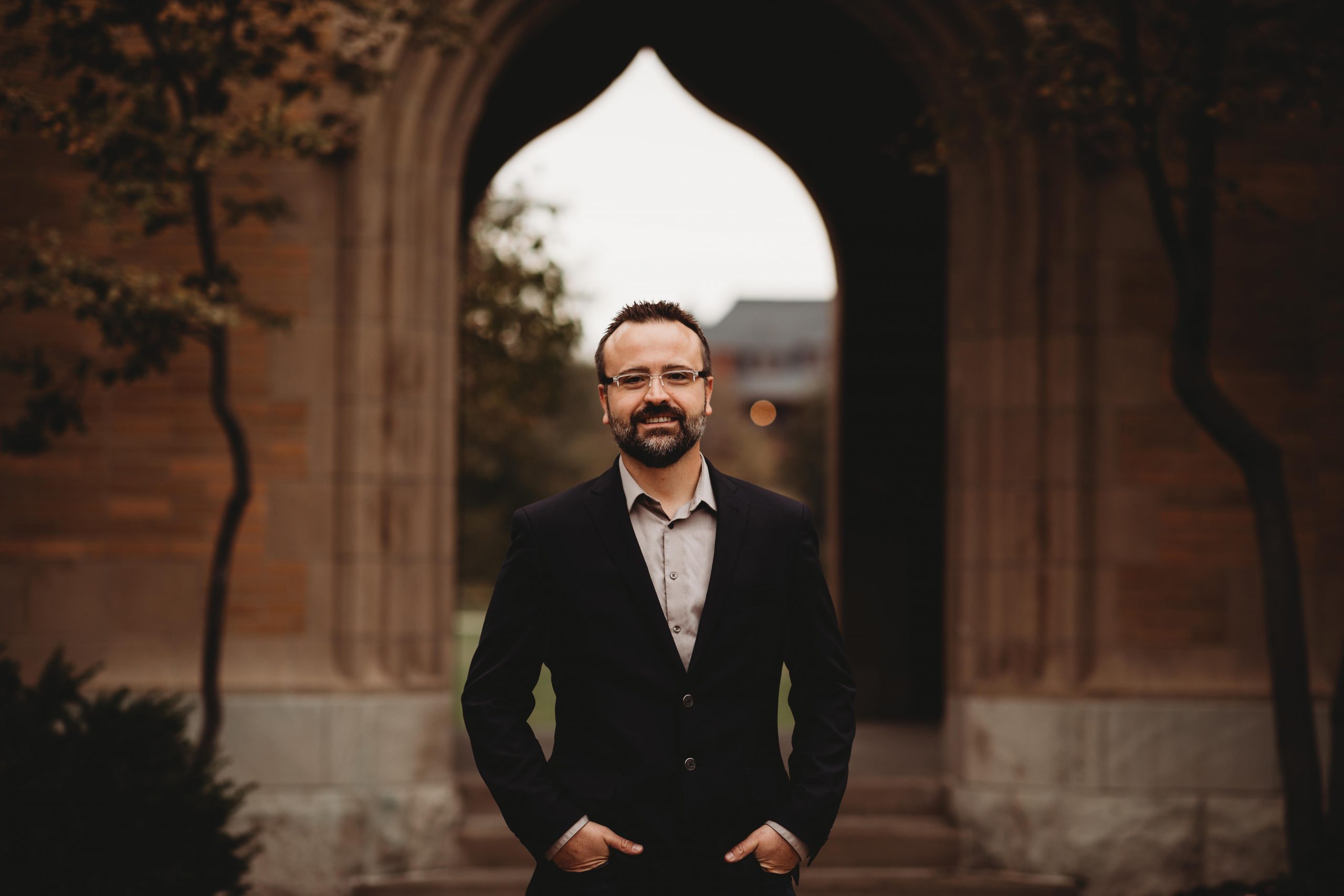 Gateway to the world
Today, Sander's dad works the family farm, giving Sander a connection between his childhood roots and cutting-edge science.
"Scientists have two things that drive us," Sander said. "One is sheer curiosity. One is wanting to make the world a better place. A lot of things people discover take a long time to develop. This is something that in a decade has gone from obscurity to real-world impact. I didn't have to wait until I was 90 to see it. It's happening right in front of you every day at breakneck speed."
It's a real-world impact that, for Sander, started close to home.
"Iowa State has been my gateway to the rest of the world," he said. "Iowa State gave me a chance to fly."