Alaina Berg trekked up a mountain carrying medical supplies to a remote clinic.
It was the summer after her freshman year at Iowa State University and she was spending a month volunteering at a rural clinic in Guatemala. Normally on these mornings she would ride in the back of a truck, conversing with the nurses and improving her Spanish. But on this day, washed-out roads forced them to walk the last mile, carrying water and supplies.
The hot sun, humid air and her aching feet were making her grumpy. But when she arrived at the clinic, there already was a line of people waiting to be seen, many of whom had walked even farther in old flip-flops to get there.
"It was moments like these when I felt great contrast between what I considered to be difficult and unpleasant - walking to the clinic - and what, for them, was part of everyday life," Berg said. "These moments gave me a perspective on how lucky I am to have things that are normal to me - air conditioning, tennis shoes, the ability to drive."
That perspective is what drives her passion to serve others, wherever she is.
"I know that I haven't had to go through a lot and because of that I feel responsible to give because I can," Berg said. "There are so many people that need help and everyone knows it. I wish everyone would, but I know that I'm definitely going to do something about it."
Berg ('20 biology), from Mason City, Iowa, is preparing for an international medical career through her studies and activities at Iowa State University.
Her passion for health began at a young age - from before she could read she started poring over her father's medical textbooks, highlighting margins and all.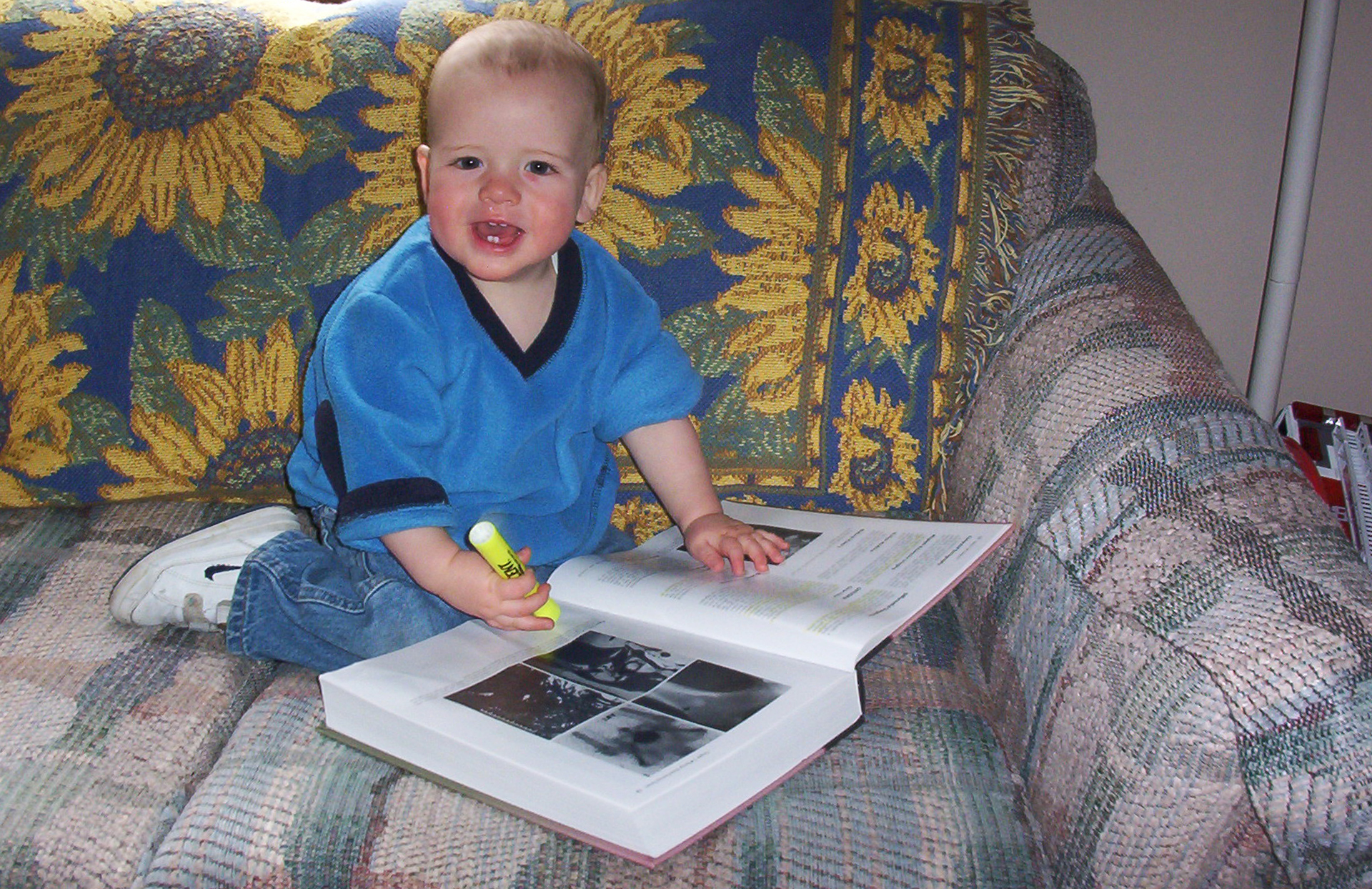 In high school, science classes fascinated her and at Iowa State she chose to major in biology with a premedical track. Her interests span many areas of health, from medical research to helping others live connected and balanced lives.
In her studies, genetics in particular caught her attention. She was a teaching assistant in the lab of Jelena Kraft, lecturer in genetics, development and cell biology where Berg was thrilled to transform DNA. She continues to work in Kraft's lab making DNA strains for the student lab assignments.
Neuroscience also piqued her interest when she connected with Elizabeth Stegemoller, assistant professor of kinesiology, through the first-year honors program. Berg works in Stegemoller's lab where she studied cognitive inhibition - investigating whether listening to certain kinds of music affects cognitive tasks. She is also starting a new project exploring physiological stress markers before and after singing sessions for patients with Parkinson's disease, a neurodegenerative disease that causes slowed and awkward movements.
"Alaina has always volunteered to step in when I have asked for help on various projects," Stegemoller said. "She is very outgoing and hard-working, and I can tell that she really loves working with the people with Parkinson's disease."
Compassion in action
Berg goes beyond the research and volunteers with singing and dancing groups for people with Parkinson's. Stegemoller started the groups when researching the effect of singing and dancing on movement in people with Parkinson's. She found that singing improved their swallowing and dancing improved their coordination.
"I feel responsible to give because I can."
"You get to work one-on-one with people with Parkinson's disease in the community and it's the same group that comes every week, so you really get to know each other on a personal level," Berg said. "We also have time every week where we talk about what's new with us and they talk about any kind of struggle or any exciting news they have in their life, so that makes it more personal and fun to get to know each other."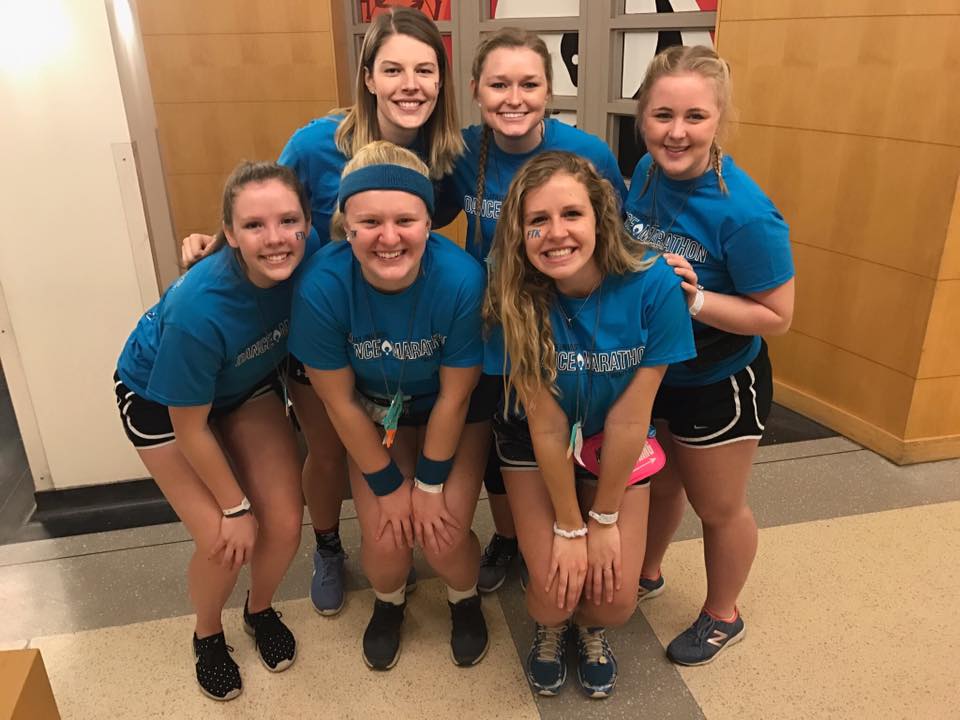 Berg's passion for improving people's wellness began in high school with Best Buddies, an organization that creates friendships between people with and without disabilities. She continues to volunteer today, paired with a young woman and as a member of the executive board.
"We go bowling every Monday, we Facetime every Wednesday and usually we have Best Buddies events on Sunday, so I see her more than I see anyone else throughout the week," she said. "It really does make a difference to have people that they can count on and people that are consistent throughout their lives, people that value them for who they are and want to spend time with them because of who they are and not because they have a disability. Not because of any reason; just because they're great people."
Berg has found many similarly passionate students at Iowa State as a member of Pi Beta Phi, a sorority on campus founded on philanthropic service, personal and intellectual development and friendship.
"This organization has given me 160 hard-working, phenomenal women who encourage me to get involved on campus, inspire me to improve and grow and have been constant support through the ups and downs of this part of life," she said. "Being a part of the Greek community has also given me a huge network of philanthropic, involved, compassionate students to get to know."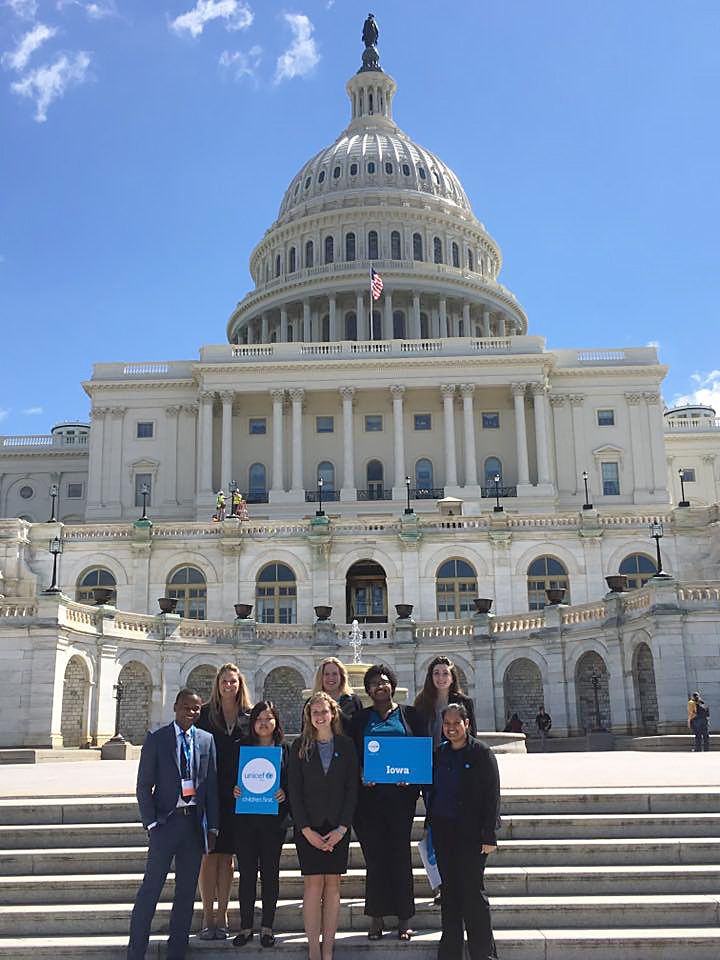 She lives out philanthropic involvement in many ways. Among her other activities she also served on the sponsorship committee for Dance Marathon, a fundraiser for children with life threatening illnesses and attended the national conference of the United Nations International Children's Fund (UNICEF), an organization working to protect the rights of children around the world.
"There are so many people that need help and everyone knows it. I wish everyone would, but I know that I'm definitely going to do something about it."
Though Berg is involved in many areas, she dives deep into whatever she pursues, especially her minor in Spanish.
Berg considered majoring in Spanish but chose to focus her studies in biology to match her premedical requirements. But her interest in Spanish is far from just satisfying class requirements for a minor - her goal is to become fluent.
"Alaina went out of her way to assist other students and involve them in classroom activities," said Charles Nagle, assistant professor of world languages and cultures and Berg's Spanish 201 instructor. "Even students with a strong command of the language are sometimes reticent to use it, even in the classroom, but that was not the case for Alaina. I have no doubt that her drive and compassion for other students will serve her well as a medical professional in the future."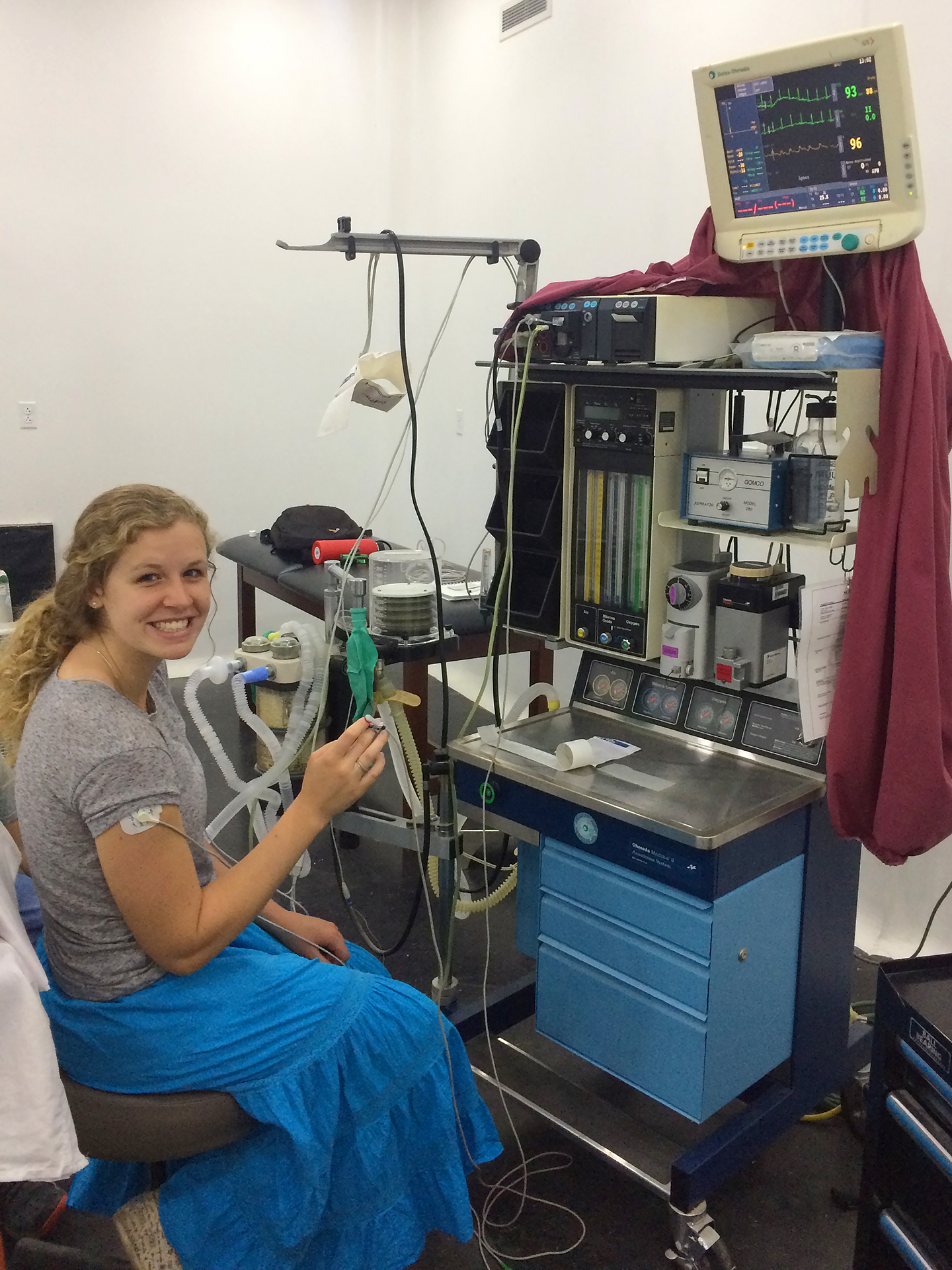 Spending a month last summer volunteering at a rural medical clinic in Guatemala solidified her goal to someday live and work performing long-term medical missions in a Spanish-speaking country.
"Being there for a month, you learn a lot about their culture, but I didn't experience 11 months of their holidays and their season. I want to stay somewhere permanently."
She especially loved helping expectant mothers see their babies with ultrasounds and helping with the pediatric unit. Berg is considering a pediatrics or family medicine specialty. Working and connecting with the children in Guatemala reaffirmed that desire.
"It was really difficult to leave Guatemala at the end after making connections, so I know that I just want to be somewhere where I can stay," she said. "Being there for a month, you learn a lot about their culture, but I didn't experience 11 months of their holidays and their season. I want to stay somewhere permanently."
Preparation through experiential learning
This summer she traveled once again, studying abroad in Spain through ISU on the Mediterranean, a unique immersion program offered by LAS' Department of World Languages and Cultures. She took a field trip-based biology class and a Spanish business class. She received the Trudy Huskamp and Gary Peterson Study Abroad Scholarship and the Dean's High Impact Study Abroad Scholarship which helped fund the learning experience.
"Iowa State has been a great choice for me personally because it has given me countless opportunities to get involved and have mentors and guidance."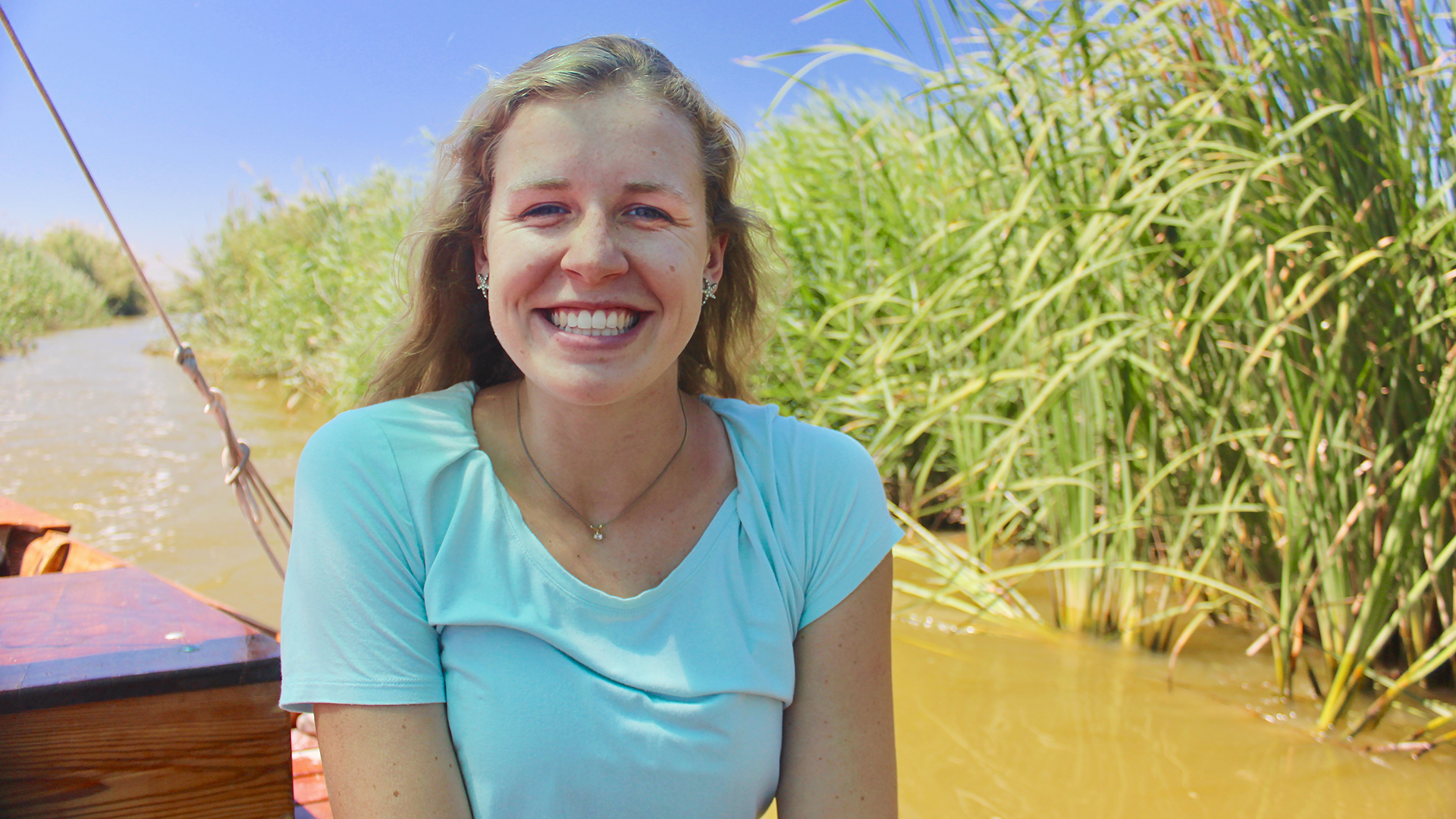 "Every time I think I'm close (to being fluent) I go to a Spanish-speaking country and everything is different," she said. "I've been in Guatemala so I thought I knew what it was like, but Spain is a different part of the world - completely different slang, completely different sayings - so it's a constant learning process."
Through her classes, research and study abroad experiences at Iowa State, Berg will continue that learning process as she prepares her for her future goals.
"Iowa State has been a great choice for me personally because it has given me countless opportunities to get involved and have mentors and guidance," Berg said. "I love my major and the classes I get to take. Loving my classes makes it easy to go to class, study outside of class, and get the most out of each one."