Music and theatre professor Jane Cox is always pursuing the "wow" factor.
Once when Cox was teaching Theatre 106, one of Iowa State University's general education classes, she showed a video clip of modern dance.
"I had a student who graduated 10 years ago email me recently, and he said he had never been able to forget how beautiful that piece was," she said. "He thought of it so often, and he wanted to let me know he was still thinking of it all those years later. That changed his mind how he viewed dance. Because a lot of people think, 'Dance. How hard can that be?'"
Since 1966, Cox, professor of music and theatre, has pursued reactions like that one. She shares her passion for performing arts with all Iowa State students, whether they take one general course or star in a main stage production.
"It's very inspiring to me as a teacher when all of a sudden someone says, 'Wow.' It's a great moment for me when someone says 'I never knew dance could be that wonderful or theater could be that wonderful.'"
Moved by the magic
Cox has loved the theater as long as she can remember.
"I grew up on a farm and I had never seen any theater. I would go to the library and check out theater scripts. I only had one sibling, and she would take half the roles and I would take half the roles. And I would give myself the best roles of course," she joked.
She saw her first professional production when an aunt took her to "Our Town" in Denver, Colo. The magic of the curtain rising has moved her ever since.
"I fell in love. To be a part of something that can move an audience like that and influence an audience like that."
Cox arrived at Iowa State in 1959 as an undergraduate and later earned her master's degree at Drake University.
She was disappointed when she attended theater auditions the Sunday before her first fall semester as an Iowa State freshman. "This was a long time ago, and before anyone auditioned the director said, 'We cannot cast any first quarter freshmen women because they won't be able to stay long enough to rehearse.'" At that time, Cox explained, freshmen women in their first quarter at Iowa State had to be in the dorm at 8:45 p.m. on weekdays.
She auditioned the next quarter and earned the part of Katherine in Shakespeare's "The Taming of the Shrew," that year's VEISHEA production.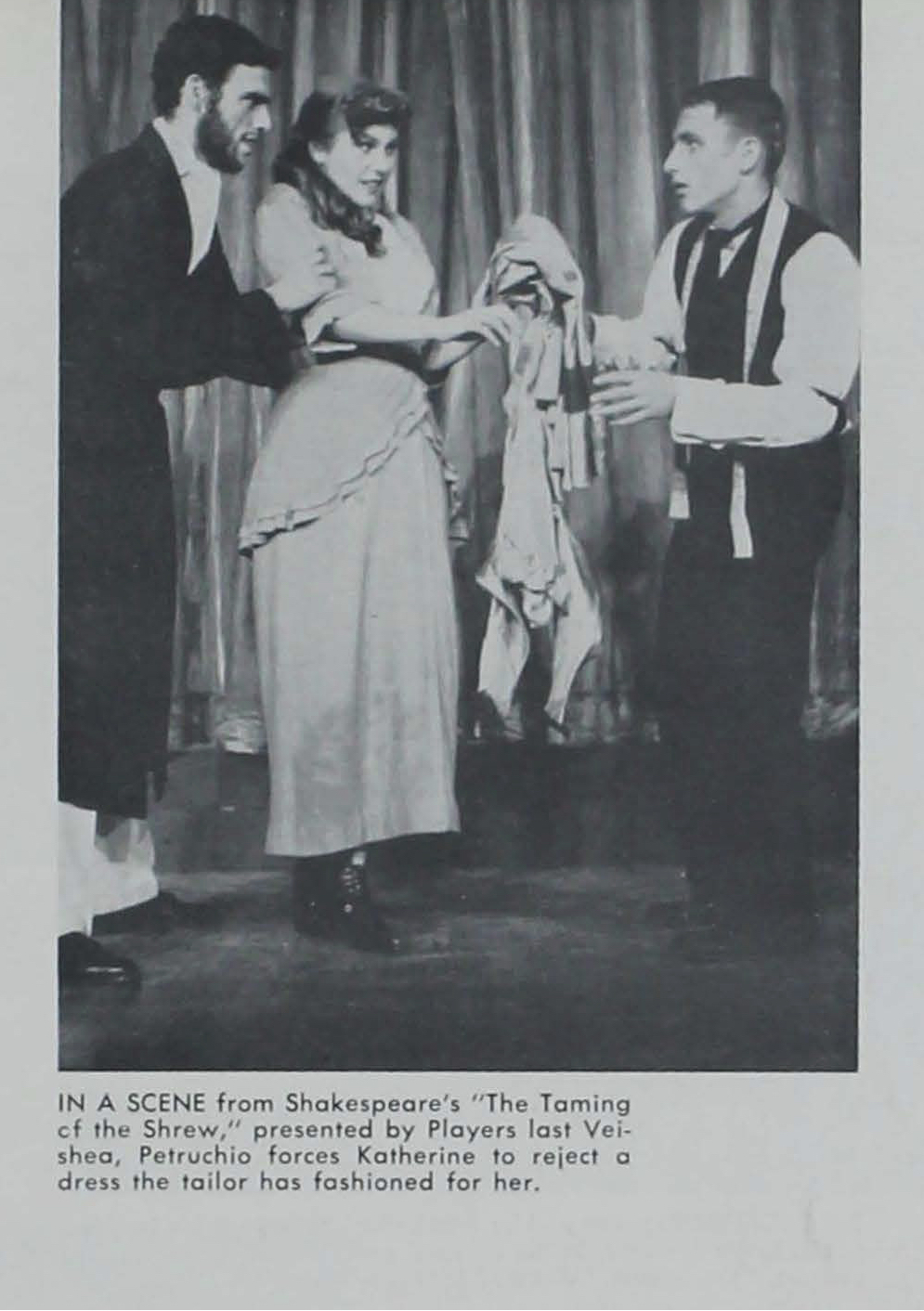 "I was cast as a freshman in a big important role, so it was a responsibility I took very seriously. That was the first thing and first big thing I performed in."
Performing arts with practice
If introducing students to performing arts is one of Cox's passions, engaging students in the practice of performing arts is her other.
"The motto of the university is 'science with practice,'" Cox said. "So, we say this is 'performing arts with practice.' It's good to learn about it in class, but you also need to do it and Fisher Theater is essentially the lab. The big exception is the people who come to watch have to pay."
"The motto of the university is 'science with practice.' So, we say this is 'performing arts with practice.' It's good to learn about it in class, but you also need to do it and Fisher Theater is essentially the lab."
What do you do if you forget a line and each second starts to feel like an hour? Or if you are walking down steps on set and one breaks mid-scene? Or the live parrot in your production of "Treasure Island" flies away during the opening act? (A true Fisher Theater story, Cox said.)
As a production is performed a minimum of six times, students learn to meet the challenges of the unexpected, and their hard work pays off when a performance looks effortless.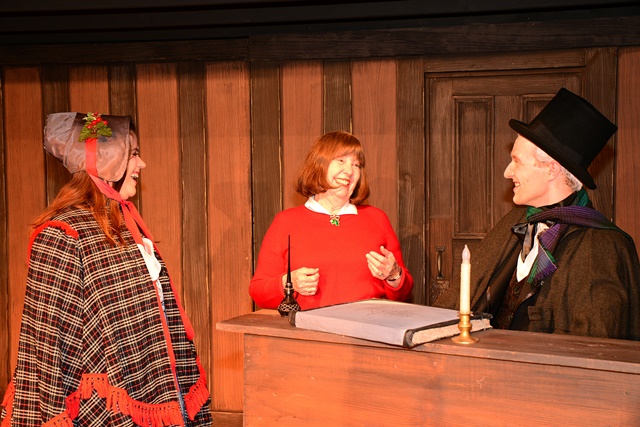 "Gene Kelly used to say if the audience can tell you are working you aren't working hard enough," Cox said. "If you are a ballet dancer and it looks as if it pains you to dance, you are not working hard enough. It has to seem that anyone can do it."
A chance to shine
Since Iowa State does not have a graduate program in performing arts, undergraduates take the lead in everything from scenic design to lighting to acting — whether they are majoring in performing arts, psychology or physics.
"Usually, if there is an MFA program, the graduate students get the big juicy roles and the undergraduates get something like 'Dinner is served,'" Cox said. "We offer undergraduates the chance to play big, important, beautifully written roles. On occasion, we have even had incoming freshmen come in and play a major role."
For Alexander Criswell, ISU Theatre's inclusive learning environment helped draw him to Ames.
"When I came to college, I wanted to be involved in theater," he said. "It was one of the things I liked about Iowa State. They accept everyone."
Criswell ('18 physics) has been cast in five main stage ISU Theatre productions. Last fall, he juggled rehearsals for "A Christmas Carol" while spending the rest of his free time cramming for the Graduate Record Examination (G) physics test.
Physics and performing arts may seem worlds apart, and for Criswell, that is the point.
"Most of my classwork is analytical and mathematical," said Criswell, who is applying to graduate programs in astrophysics. "When I'm at the theater, I get to engage the more expressive, artistic side of myself. It both enriches my life as a personal fulfillment and provides me with a break."
From exploring Mozart in "Amadeus," to Henry David Thoreau in "Thoreau," performing arts helps students build imagination and empathy, Cox said.
Her own one-woman shows include stepping into the lives of American poet Emily Dickinson, suffragist Carrie Chapman Catt and Nobel Prize winner Barbara McClintock.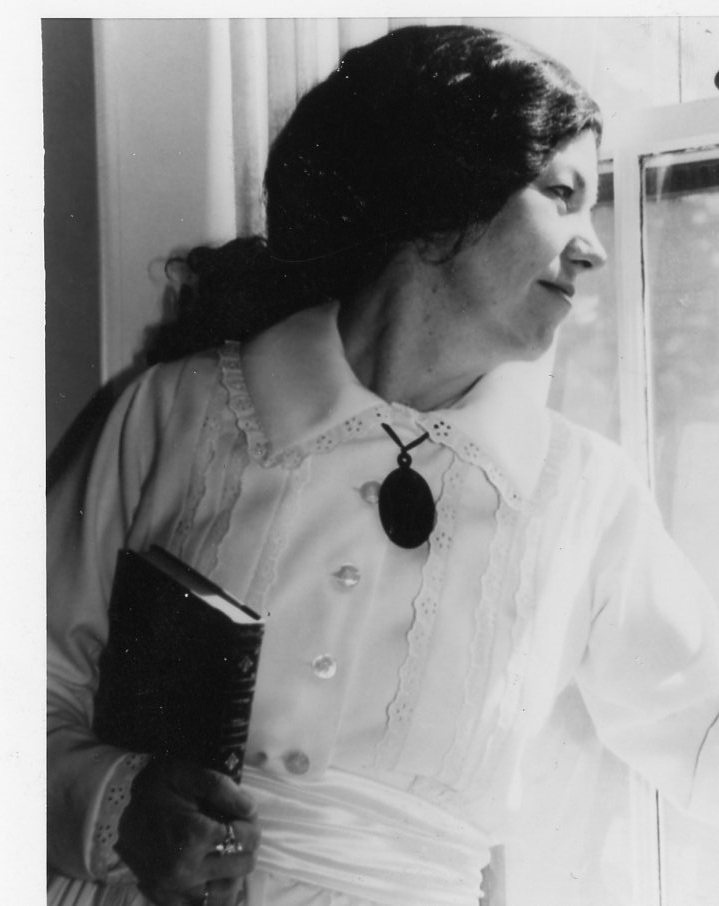 "In theater, you become other people," Cox said. "Ideally, what happens in acting is it broadens your worldview to how other people think and feel — what they think is important, what they're prepared to give up everything for -- what makes all these different characters tick and what motivates them."
For example, students learned how some Iowa men and women were prepared to "give up everything" during an ISU Theatre production based on Cox's book, "Heroes Among Us," which shared the moving stories of Iowa World War II veterans.
Iowa State students, roughly the same ages the veterans had been when they went to war, each paired up with a veteran throughout the production.
"One of them had been in the 101st Airborne and had parachuted behind enemy lines right after D-Day. He said, 'When you jump out of the plane, all you've got is what's on you and you hope it lasts long enough to keep you alive for a little while.' And so, on opening night, he brought the patch that he had worn — his Screaming Eagle patch — when he jumped behind enemy lines, and gave it to the student [who played the part of the veteran]," Cox said, tears in her eyes. "And the student cried. And the veteran cried. Everyone was sitting around crying."
Wonderful worlds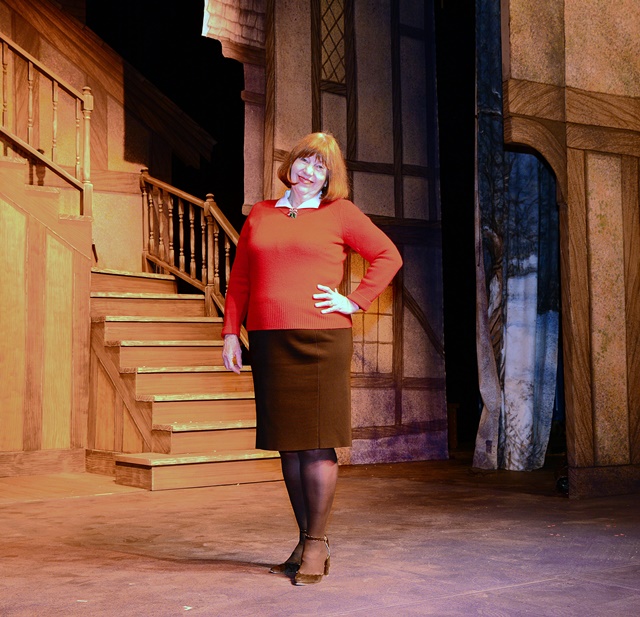 "When you go in a theater, you see a bare stage," Cox said. "It looks like nothing, but all the creativity goes into making it a wonderful place. There are so many worlds that appear there and don't stay very long. They vanish and go away. Then there is another world there."
The most important transformation, however, lasts much longer.
"It's always a pleasure to see the students grow as human beings from the time they are freshmen until they graduate. I think theater and dance have helped them to do that and understand their world better."
Cox plans to retire at the end of this semester, but first, she will direct her final ISU Theatre production. It happens to be "Our Town," the play that made her fall in love with the stage. Once again, Cox will experience that magical moment when the lights dim, the curtain rises and students transform Fisher Theater into another world.