Two immense ships shimmer behind a curtain of mist, waiting their turn to link the eastern edge of the world to the west, via the Port of Valencia. Nine Iowa State University students watch, learning first-hand what the marine traffic means to an entire city's, and country's, economy.
This summer, more than 100 students studied a combination of biology, industrial engineering, business management, cultural history and Spanish language from a richly diverse group of faculty in the sparkling Mediterranean city of Valencia, Spain. Students from nearly every college on campus took advantage of Iowa State's largest study abroad program—organized and led by the College of Liberal Arts and Science's Department of World Languages and Cultures—which combines global learning with an enhanced version of classes key to their major.
By design, study abroad programs expand learning, introduce students to new cultures and provide students with a new, global perspective of the world. ISU in the Mediterranean – Summer in Valencia, Spain, takes that notion beyond basic design. As an immersion program, students not only take beginner to advanced-level Spanish courses, but also live with a host family that does not speak English during their six-week adventure.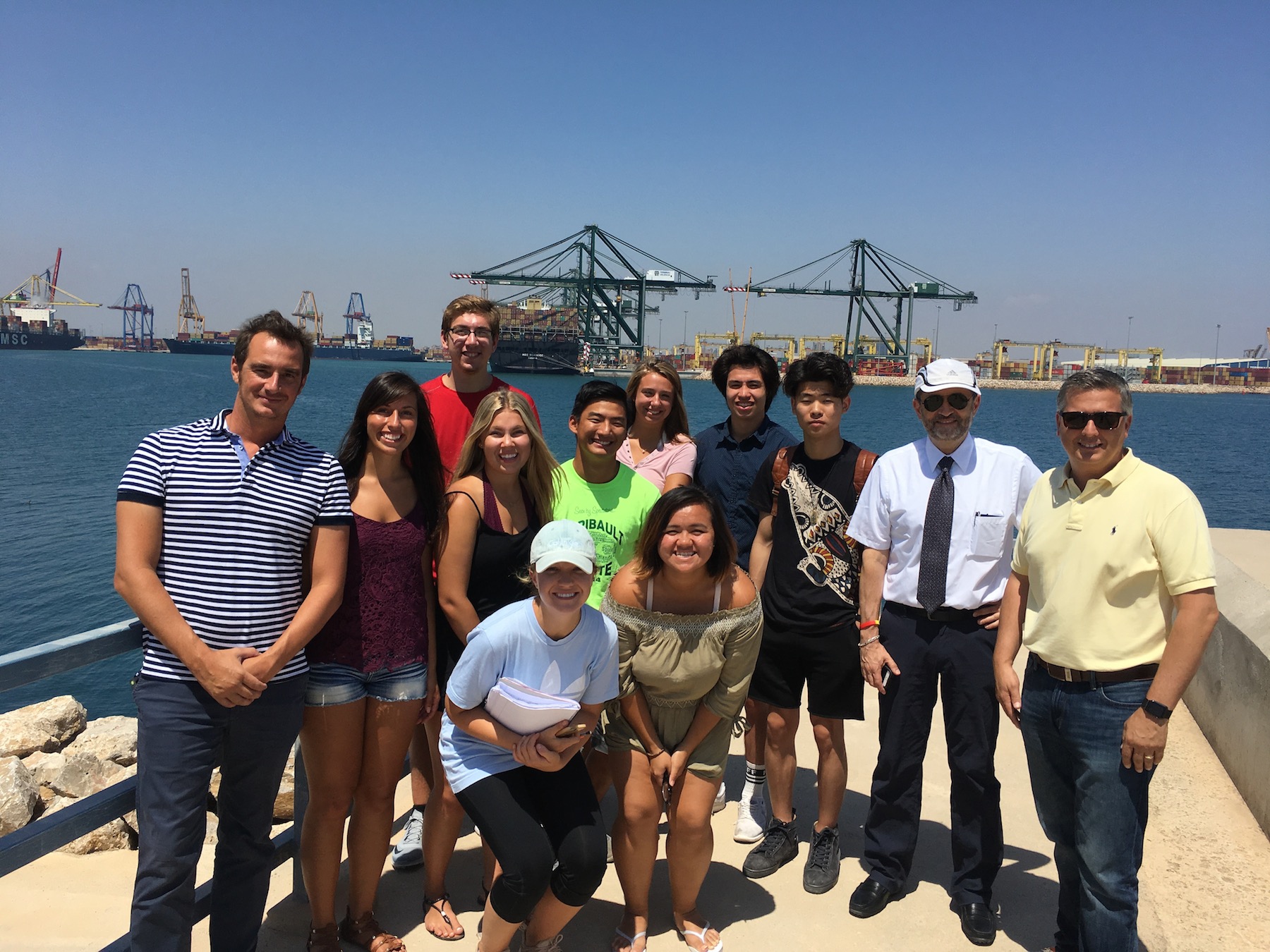 Chad Gasta, professor and chair of Iowa State's Department of World Languages and Cultures, combined two existing study abroad program models to co-found the Valencia program in 2003. Gasta designed the program to maximize interactions with native Spanish speakers, provide compelling interdisciplinary curriculum and engage non-language majors.
"Research and experience demonstrate that students who are fully immersed in another culture and learning its language are better equipped to function in the global workforce because they become strategic thinkers and problem solvers, and excellent communicators in more than one language," Gasta said. "Our program connects students' disciplinary interests with an understanding of other people and cultures. We seek to create well-prepared and competitive students who will be global leaders in their professional fields."
Embracing a new culture
Madison Schwenneker ('18 communication studies) admits she almost cried when her host mother picked her up at the beginning of the program and immediately launched into rapid-paced Spanish.
"I thought, 'Oh no – what if I can't ever understand her?'" Schwenneker said. "All the Spanish I knew felt like it was thrown out the window."
"I thought, 'Oh no – what if I can't ever understand her?' All the Spanish I knew felt like it was thrown out the window."
By dinnertime, however, Schwenneker was comfortable again, thanks to a little help from another member of the family who sometimes repeated conversations at a slower pace. Within a week, she felt comfortable and confident not only around the house, but also engaging with the entire community in Spanish. Schwenneker insists the immersion experience allowed her to learn faster—and learn more—than any class she could ever take.
"I feel like a whole new person," she said. "I learned a lot about myself during the program. Now I'm more adventurous, more flexible, and it's been really good for me to learn how to slow down and appreciate others' culture."
Schwenneker hopes to apply what she learned to her career, expanding her opportunities as a physical therapist or preparing for a future in human resources. Whether it is helping families who are adjusting to a new culture or working with an underserved workforce, the skills she learned will make her stand out to future employers.
Thriving among many firsts
Another unique component of the Valencia program is the college's work to connect language and culture to coursework in areas spanning management, marketing, science and engineering. Science majors learned biology on a white sandy beach and at the internationally acclaimed Oceanographic Aquarium. Management and marketing students discovered how Coca-Cola manages operations on a local, regional and worldwide stage. In a new culture, students explore their major on a global scale, and the College of Liberal Arts and Sciences is the ticket for that adventure.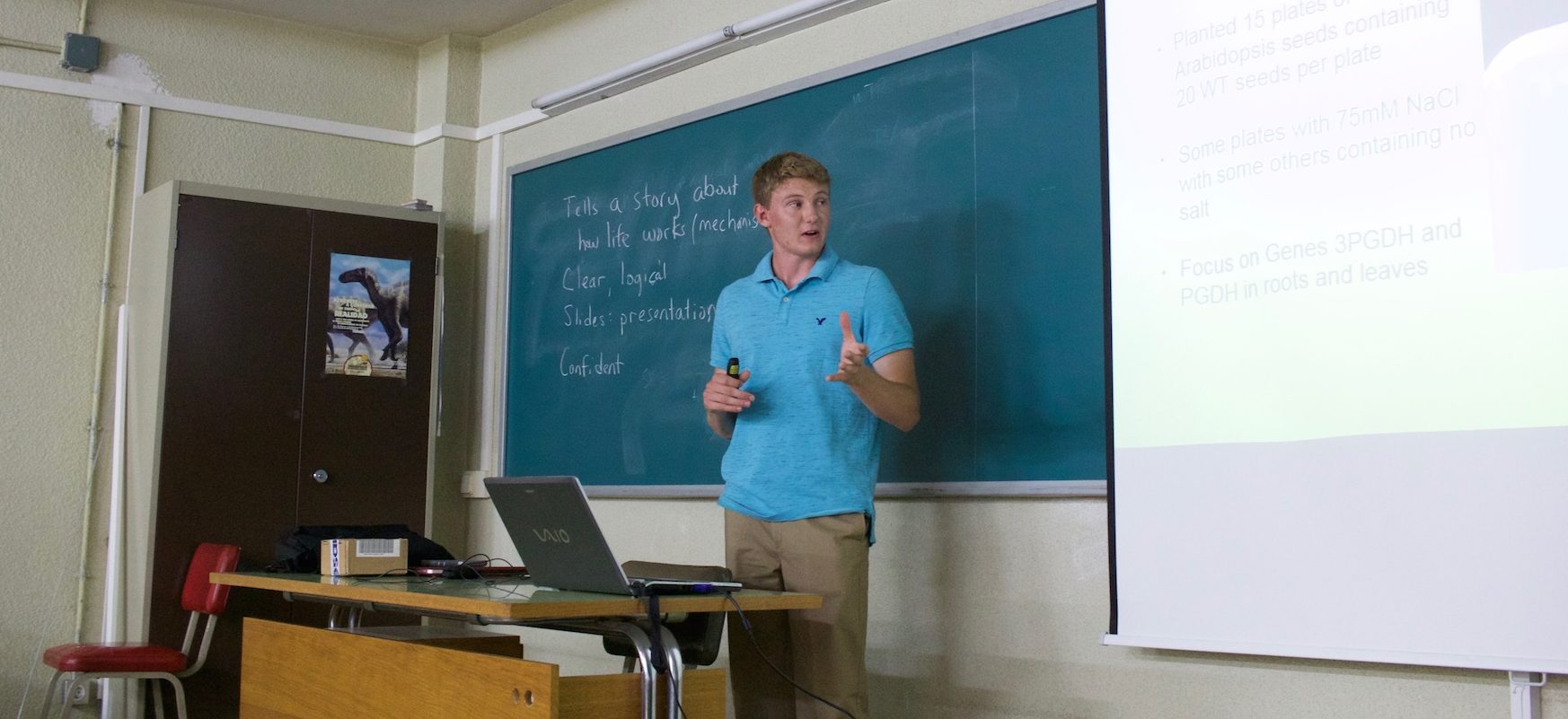 Dirk Winkelman ('18 biochemistry) had his first experience participating in scientific research, thanks to the program's lab-based biology course. He worked alongside faculty and graduate students at the University of Valencia's Facultat de Ciencies Biologiques, a school with globally-regarded faculty and research. He conducted an experiment to further the research in exploring biosynthesis in plants, which could lead to developing solutions for growing crops in challenging environments and conditions.
"It was exciting to do an experiment that was important for their research," he said. "I feel like they trusted me with a lot, especially being a kid from another country that was only going to be in their lab for six weeks."
He also acknowledged the challenges and rewards of learning in a second language. While language sometimes created a barrier, Winkelman developed problem solving and critical thinking skills to communicate and complete work in the lab.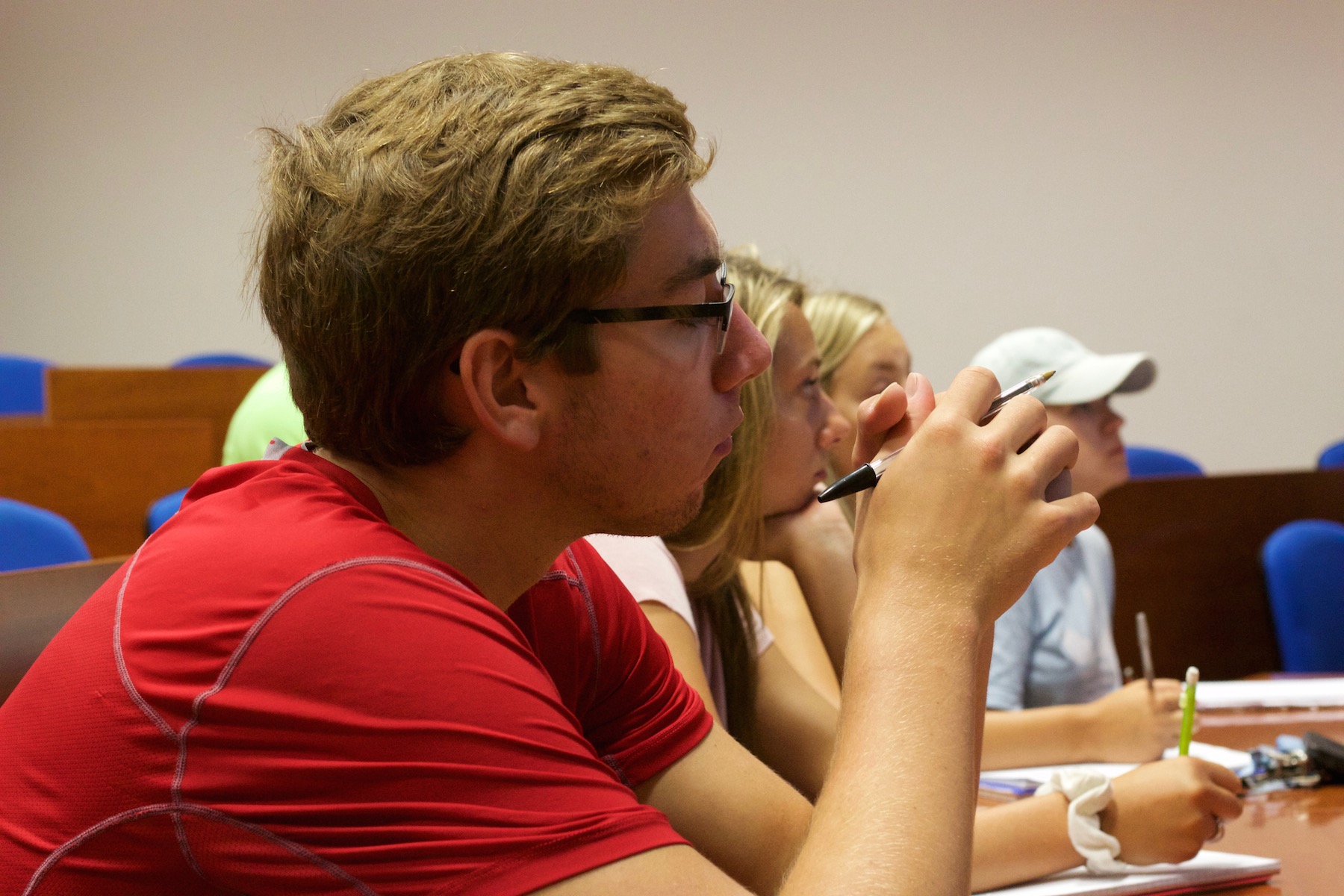 "I believe that this experience will go a long way in teaching me how to adapt to a new environment," he said. "In Spain I was surrounded by a new city, a new language and tons of new people. I think this will go a long way when students like me start their professions in new environments."
Immeasurable value
Averaging 83 students each summer, Valencia is the most diverse study abroad program at Iowa State. As employers increasingly demand graduates with global perspective and competency, Gasta and his co-directors continuously evolve the program to enhance the degree of every student on campus, regardless of major or mastery of the Spanish language.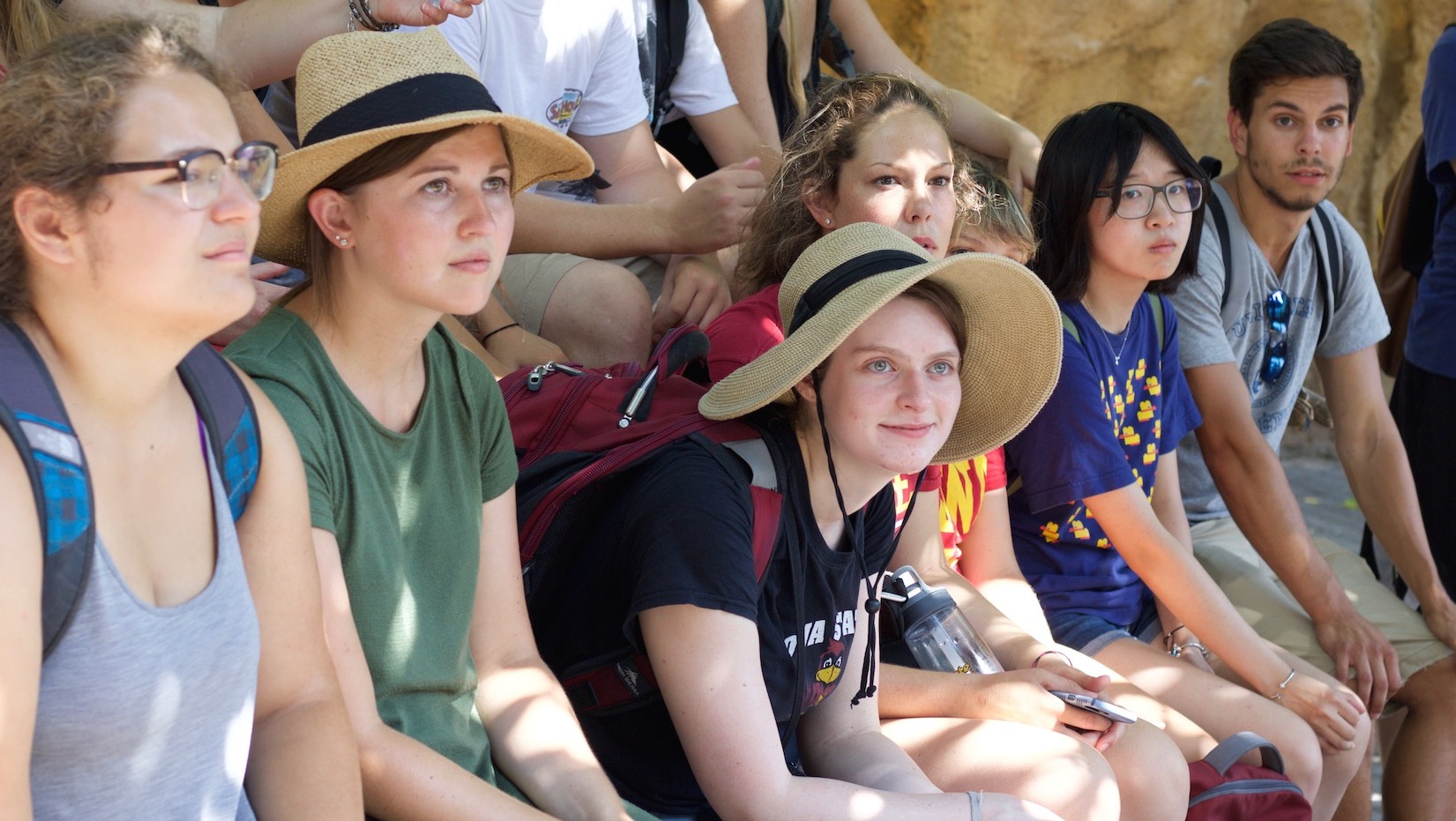 Since its inception, nearly 1,200 students have participated in the Valencia program. While each student had a unique experience, they all gained confidence, cultural competency and a global perspective.
These are not observations; they are facts, shown across ten years of self-reported data Gasta has gathered from students. More than 90 percent of students participating between 2007 and 2017 reported an increase of interest in world events; an increased ability to adapt to new situations; a greater self-confidence and a better "insight into myself."
"My research on student immersion in Valencia proves that students' time abroad is one of the most significant and life-altering moments in their personal and professional lives," Gasta said. "After studying in Valencia, students report being more self-confident, motivated and self-sufficient; they have a much greater appreciation for international issues, and are more likely to want to work globally in their careers. Moreover, their improved language skills and understanding of other cultures puts them in a position to get the best jobs and live a very rewarding life."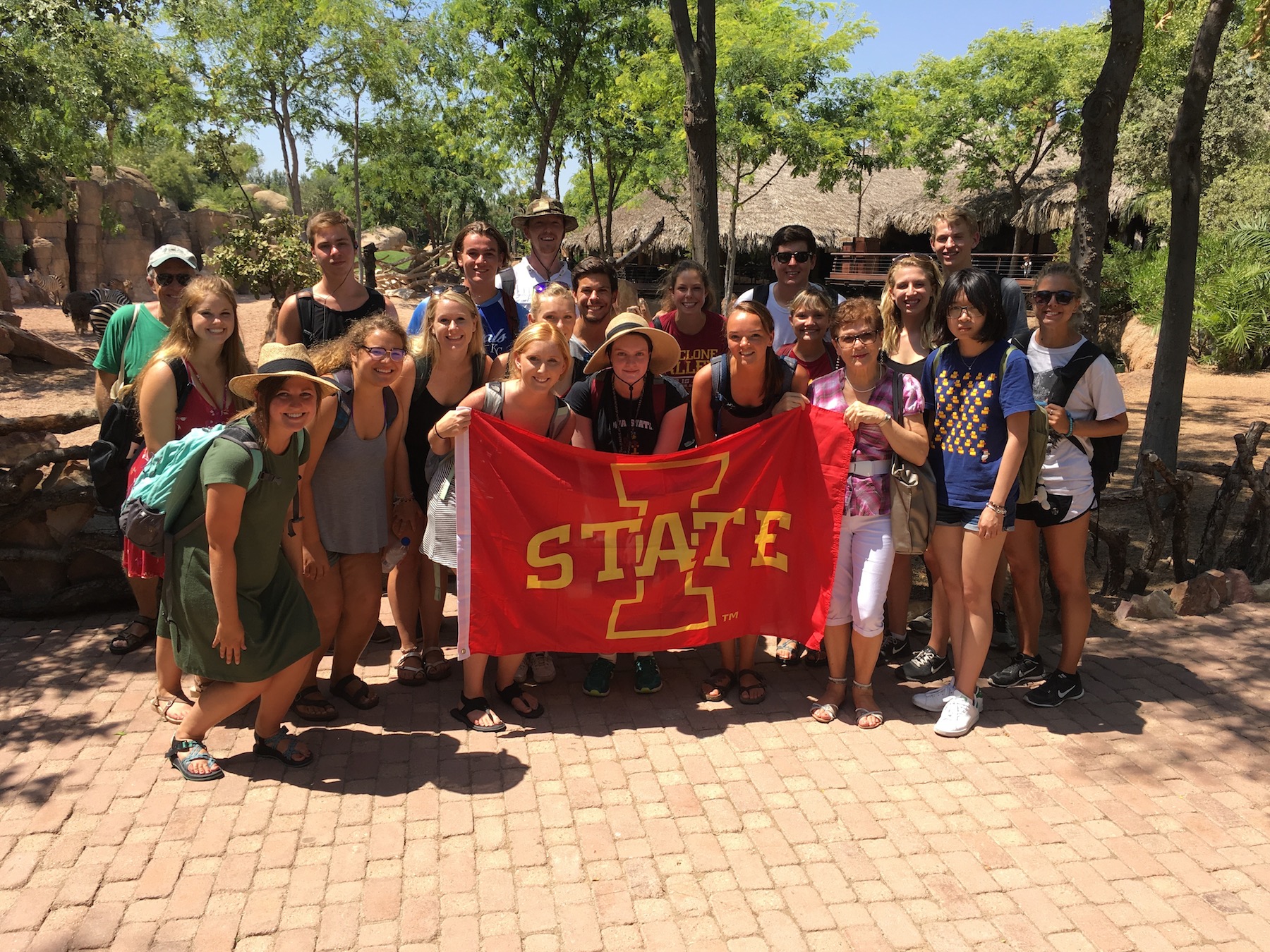 As the 2017 cohort neared their last day in Spain, they reflected on their experiences, new relationships and everything they had learned. One student even talked about riding the bus for the last time, lamenting the absence of a small boy who had shared the bus route with her every weekday for six weeks. Nearly all students recognized they were now prepared for many more transitions in life.
"Sometimes we get so used to our own surroundings at home that we can forget that there are so many other people in the world living completely different lives," Winkelman said. "I think getting more accustomed to their ways and beliefs makes us more accepting of other people later in our lives."