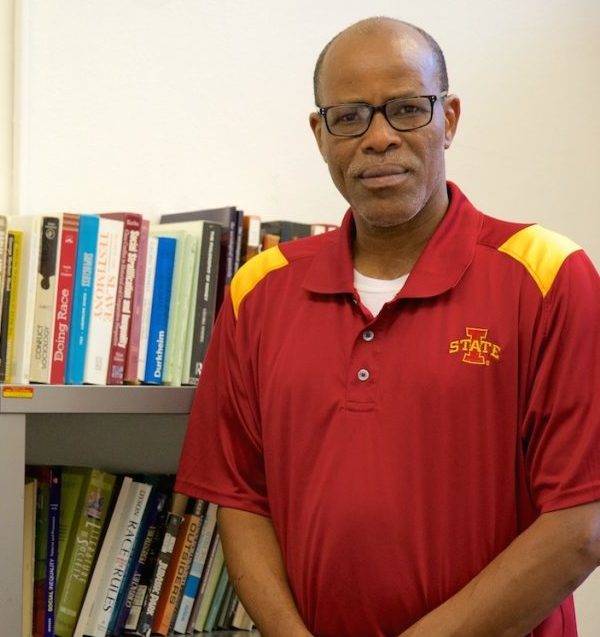 The College of Liberal Arts and Sciences is forming its next strategic plan, focusing on general education, college majors, research and outreach. Cinzia Cervato, Morrill professor of geological and atmospheric sciences, is leading the strategic planning process. Cervato served as a faculty fellow in the Office of the Provost from 2013 to 2016.
Yan Zhao, professor of chemistry and a member of LAS' Center for Chemical Catalysis, is taking a non-traditional approach to catalysis research to intercept chemical signals of communication between bacteria. By interrupting this communication using targeted catalysis, Zhao hopes to make it more difficult for bacteria to form biofilms, a state during which bacteria can be 1000-times more resistant to antibiotics.
Abdi Kusow, associate professor of sociology, and Matt DeLisi, professor of sociology, are helping shape understanding of how nonimmigrant Americans view immigrants' dual loyalty. Their research, published in Socius: Sociological Research for a Dynamic World, provides new insight into how nonimmigrant Americans' attitudes are affected by age, current political climate, cultural differences and other factors.
The National Science Foundation has committed $35 million to two new scientific software institutes. Iowa State is among eight prestigious universities leading this effort, and Theresa Windus, professor of chemistry and an associate of the Ames Laboratory, will serve as a Co-Director for Code and Data Interoperability for the new Molecular Sciences Software Institute. Windus is an expert in high performance computational chemistry.
Raluca Cozma, associate professor in the Greenlee School of Journalism and Communication, and Aimee Burch, former graduate student, recently published research analyzing how coverage of the 2012 presidential election differed between student journalists and professional media. The research, published in the Newspaper Research Journal, found student journalists relied on more sources and focused more on issues and candidate policy.