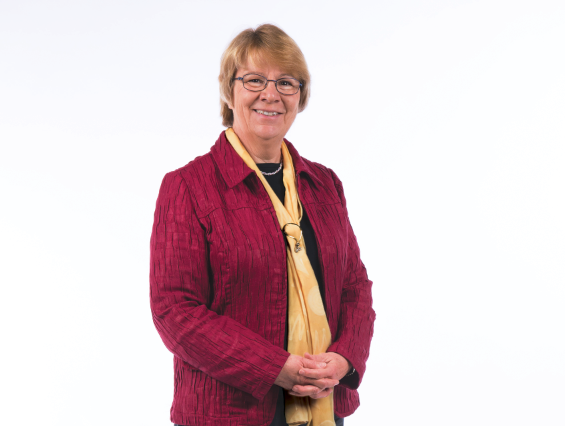 Dear LAS alumni and friends,
This fall marked the beginning of my fifth year as dean of the College of Liberal Arts and Sciences. As I reflect on my time at Iowa State, I am proud of all we have accomplished and excited for the great things yet to come.
This semester, we reached record enrollment with more than 8,600 students in our college. Two of our students were named Goldwater Scholars, receiving the nation's premier undergraduate scholarship in mathematics, natural sciences, and engineering. Another LAS student received an honorable mention.
In addition to earning awards and scholarships, I have had the joy of watching students from all corners of LAS follow their dreams. Our journalism students have landed their dream jobs at BuzzFeed and The Huffington Post. Our psychology students have been accepted to their top choices for medical school. And our computer science students blaze trails in both the Silicon Prairie and Silicon Valley.
The success of our students can be traced back to our faculty, who give generously of their time to encourage and mentor our students while leading nationally prominent research efforts. This year, two assistant professors of physics and astronomy were awarded prestigious early career awards from the National Science Foundation, and a professor of music was initiated into the American Academy of Teachers of Singing, the highest national recognition for faculty in the field.
You can help faculty and students achieve their goals.
In October, Iowa State University launched its Forever True, For Iowa State campaign, an ambitious fundraising campaign to raise $1.1 billion by June 2020. Together, we have the ability to provide our students with life-changing experiences that will prepare them to become citizens and leaders with a global perspective so they can meet the challenges of the 21st century. We can also inspire our faculty to stretch the frontiers of science, imagination and creativity to address common challenges faced by people around the world.
The success of ISU and LAS depends on the generous support of our alumni and friends. Help us continue to lead the way in path-breaking research and student-centered learning.
Thank you!
Beate Schmittmann
Dean
College of Liberal Arts and Sciences