Pretend for a second you are a Sephora shopper: you browse rows of floral-hued cosmetics, selecting a lipstick in a shade of vivid pink matte that you saw on Instagram. What was that YouTube makeup tutorial you watched earlier? Something about a facial cleanser? It is in stock, so you buy it, too. A few months later, you are shopping online and add the same cleanser to your cart, then later change your mind.
You, and all the micro-moments of your makeup choices, are math-lover Doug Jensen's dream.
"My dream data point for every consumer would be if I knew everything about them," Jensen said. "Then we could customize their experience and give them information about what they are looking for, exactly when they want it."
As Vice President of CRM and Corporate Marketing Analytics for Estée Lauder Companies, Inc., Jensen (statistics and journalism, '89) says he is one of only about "1,000 people in the United States" in his field: utilizing big data to make big business and marketing decisions in the global consumer packaged goods industry.
It is a field with room to grow exponentially, Jensen said, and two very different majors in the College of Liberal Arts and Sciences at Iowa State University helped him get in on the ground floor.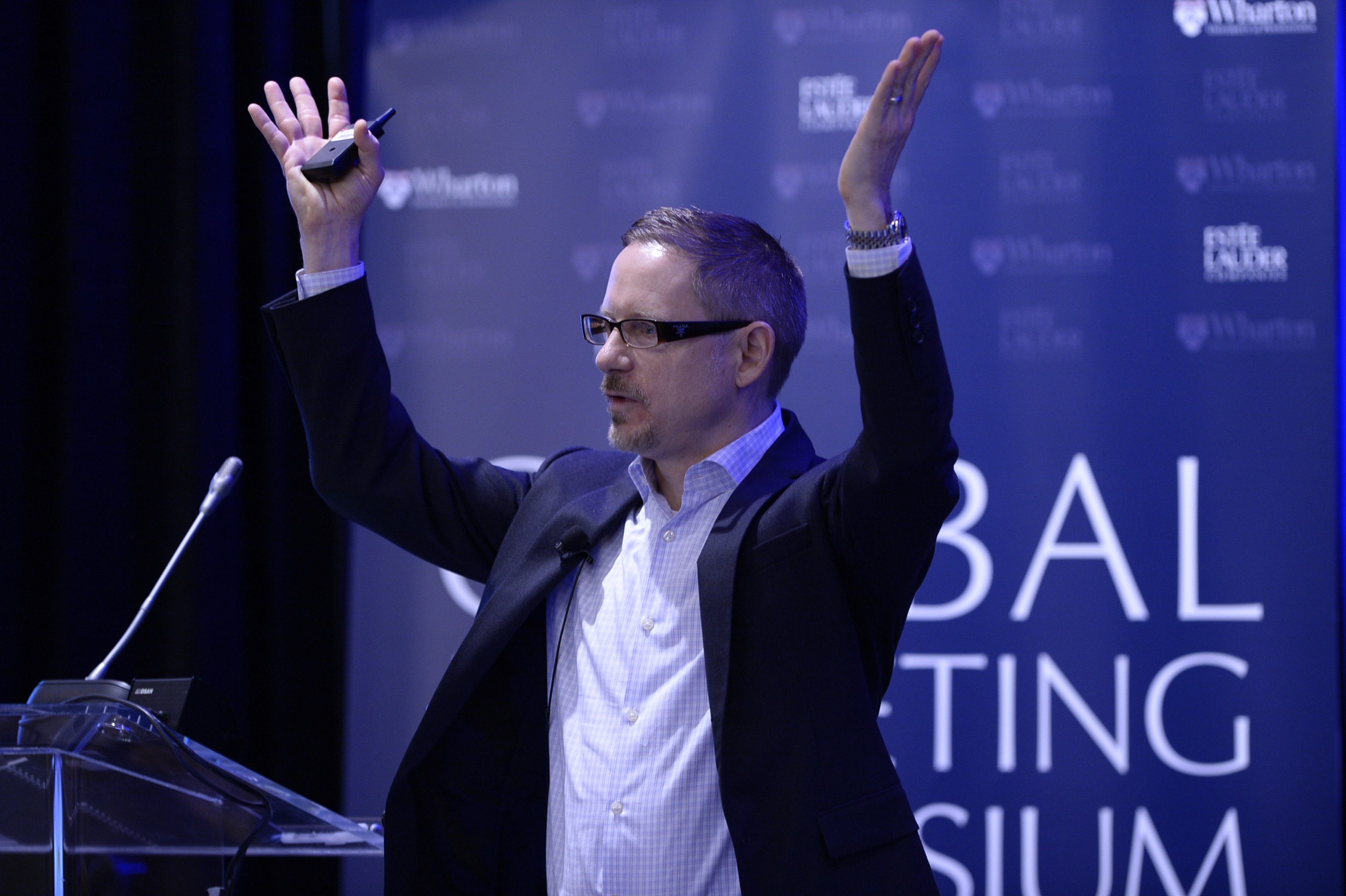 ''Why are you in third year calculus?''
In 1986, Jensen, a Fort Dodge, Iowa, native, was sitting in calculus class at Iowa State, while the professor named each student and his or her major. The list was predictable: mechanical engineering, chemical engineering, aerospace engineering. Then came the statistical outlier: "Doug Jensen. Journalism?"
Surprised, the professor stopped Jensen after class.
"He asked me, 'Why are you in third year calculus?' And I said, 'Because I love math.' He said, 'If you're a journalism major and you have this interest, you should figure this out.'"
Jensen added a double major in statistics, not knowing it would have practical use. His single career goal was to find a "decent-paying job," and he had one offer upon graduation. The position with Nielsen, best known for the Nielsen television ratings, was the perfect springboard at the perfect time.
"For the first time ever they were running statistical models to measure advertising, which is a form of journalism," Jensen said. "And it's essentially what I do today."
"For the first time ever they were running statistical models to measure advertising, which is a form of journalism," Jensen said. "And it's essentially what I do today."
A statistical model makeover
Jensen ran statistical models for Nielsen clients, which included major consumer packaged goods companies like Procter and Gamble, Kraft Foods and Unilever.
From the start, he realized journalism was a great, albeit unusual, partner for statistics.
"To be a good journalist, you have to be a good listener. You have to take good notes. You have to probe further with good questions. I finally could use both my skill sets and ask the client question after question. 'Why do you think the advertising is driving more revenue? Why do you think the creative is better? How do we know?' It got me to a better outcome."
He honed his blended skill set at Information Resources, Inc., and then Avon, where he rose to vice president of global analytics before joining Estée Lauder Companies, Inc., in 2013.
Estée Lauder Companies, Inc., which had net sales of $10.78 billion in fiscal year 2015, has a brand portfolio of names like Clinique, M•A•C, Bobbi Brown, Aveda and Smashbox. According to the company website, the M•A•C brand alone sells one lipstick every second.
Today, Jensen runs a team with employees in New York, Hong Kong and Paris. In the last year, he traveled to China, Germany, France, Spain, Italy, Panama and India, teaching the company's brands how to apply the lessons of statistical modeling toward better business decisions.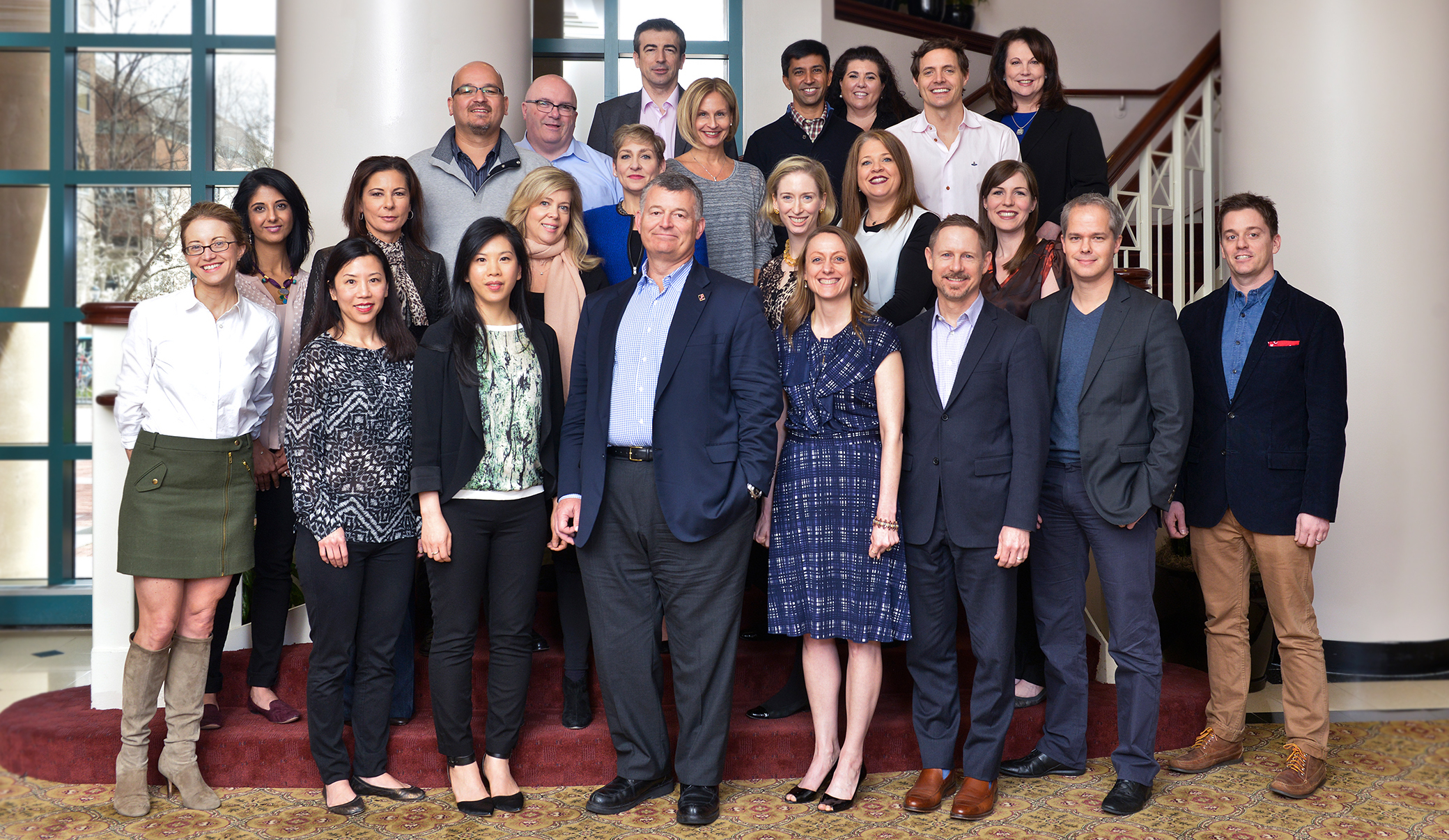 "Ten years ago, Estée Lauder would have still bought traditional print ads," he said. "Now we're reallocating a lot of our budget from traditional advertising to social and digital media. We're looking at Instagram, YouTube and Snapchat to find out how people engage with us and if we're serving customers with the right message. I find that how I was trained as a journalist helps me design projects to answer big questions and move from traditional media to social media."
"I find that how I was trained as a journalist helps me design projects to answer big questions . . ."
His CEO is the biggest consumer of his team's data, Jensen said, estimating their work has improved the company's profits by $40 million. While the big data behind your blush buying habits can boost the bottom line, Jensen says it ultimately serves consumers, too.
"You look at what the consumer wants and deliver value to them," he said. "If we develop a product that doesn't work, you vote with your dollars. We can use analytics to change business directions."
Unlimited opportunities in the "M" of STEM
Jensen has simple advice for statistics students or alumni contemplating career paths:
"Don't worry."
"There are so many things in the analytics space," he said. "Look for a job where you can get your foot in the door. At Procter & Gamble, they've had people doing this for twenty-five years. Estée Lauder just decided two years ago to hire someone like me. There are companies that don't know they need this yet. The companies that will have this role will only grow exponentially."
He laments that the "M" in STEM, the acronym for Science, Technology, Engineering and Mathematics education, is sometimes overlooked. Mathematics and statistics, he said, are well-used by companies.
"So many jobs like mine have come into being," he said. "It's imperative that we change. There will be new factors we hadn't considered, and we have to find data sources to quantify them. There are unlimited opportunities in the 'M' of STEM."
Statisticians excel at predicting outcomes, but there is one Jensen did not see coming.
"I was really proud of my education at Iowa State," he said. "I'm grateful for this opportunity to have two majors that shouldn't have naturally combined and to graduate on time in a job that allows both my right and left brain to thrive. I couldn't have predicted that."
Iowa State pride is strong in the Jensen family. All of Doug's siblings are also Iowa State alumni: Christine (Jensen) Tjossem (Statistics, BS '84); Brian Jensen (chemical engineering, BS '79); and Bruce Jensen (chemical engineering, BS '76, MS '78).
Do you have a great LAS alumni story to share? Contact Kim McDonough, director of alumni relations for LAS: kmm@iastate.edu or 515-294-7487.