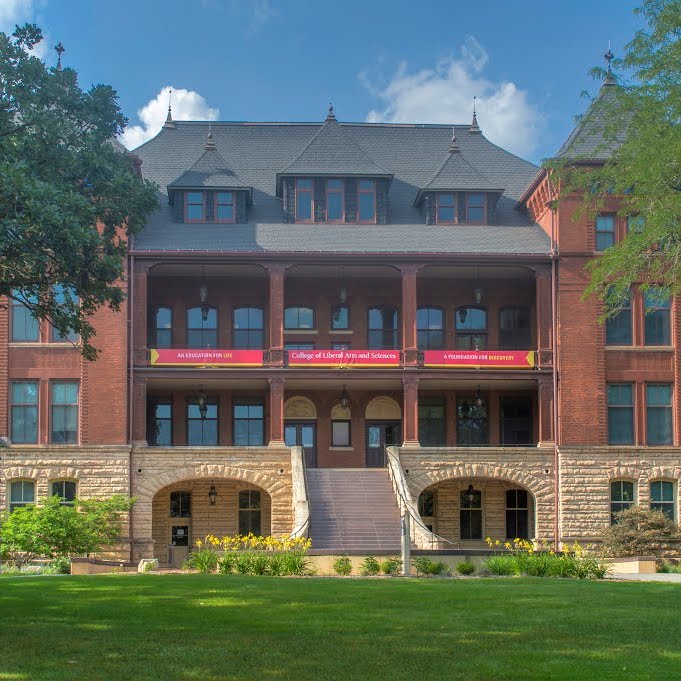 Long Vo Nguyen, (PhD '75 Computer Science), received one of the ISU Alumni Association's most coveted awards.
Alumni of the Department of World Languages and Cultures' ISU on the Mediterranean – Summer in Valencia program gathered to share, connect and celebrate.
Samuel Schulte, LAS senior in biochemistry, and Aubrey Foulk, a senior with a minor in geology, were named Goldwater Scholars.
Young-Jin Lee, associate professor of chemistry, was named the recipient of the 2016 Trapp Innovation Award. The annual award provides funding to a faculty member who is pursuing new or unusual research in chemistry or the physical sciences.
Karin Dorman, professor in both the Department of Statistics and the Department of Genetics, Development and Cell Biology, was selected as the recipient of the College of Liberal Arts and Sciences Dale D. Grosvenor Chair.
Emily Smith, associate professor in the Department of Chemistry, was selected as a recipient of the Dean's Emerging Faculty Leader Award.
Massimo Marengo, associate professor of physics and astronomy, was selected as a recipient of the Dean's Emerging Faculty Leader Award.
Michael Bugeja was named the 2015 Charles E. Scripps Journalism & Mass Communication Administrator of the Year, which honors college educators for excellence in administration and teaching.
Gary Wells, professor of psychology and Distinguished Professor of Liberal Arts and Sciences and the Wendy and Mark Stavish Chair in the Social Sciences, was selected as the recipient of the Association for Psychological Science's 2017 James McKeen Cattell Fellow Award for a lifetime of outstanding contributions to applied psychological research.
Bill Simpkins, chair of the Department of Geological and Atmospheric Sciences, was honored with The Geological Society of America, Hydrogeology Division's George Bruke Maxey Distinguished Service Award.
Michael Chris Low, associate professor of history, was selected for the 2016 Alice Hamilton Prize from the American Society for Environmental History.
Dianne Bystrom, director of the Carrie Chapman-Catt Center for Women and Politics, and Jazmin Murguia, a senior in journalism and mass communication, were honored as recipients of the Iowa State University Martin Luther King, Jr. Advancing One Community Awards.
Dr. Michael Christopher Low, Department of History, presented his lecture to an audience that outgrew the venue.