Students enrolled in the Public Relations 424 class during the spring semester learned about developing public relations campaigns and crafting key messages—but the most important lessons they learned were about adapting and thriving during a global pandemic.
"After COVID-19 hit, many things changed," said Kaitlyn Hood ('21 public relations). "Even though the class and the semester didn't unfold as planned, the situation provided important opportunities for growth and learning."
Taught by Erin Wilgenbusch, associate teaching professor in the Greenlee School of Journalism and Communication, the class typically requires students to fan out into the Ames community, identify potential clients and create public information campaigns for local organizations.
A group of four students was slated to work closely with the City of Ames. The group included: Hood, Christopher Anderson ('20 public relations, political science), Brock Johnston ('20 public relations) and Molly Russ ('20 public relations).
"While online classes weren't my first choice, the situation taught me a great deal about staying motivated. I've carried these skills into my current internship at On With Life in Ankeny."
The students met with Susan Gwiasda, public relations officer for the City of Ames. Gwisada's mission was raising awareness of the 2020 U.S. Census through the Claim Ames campaign. The goal of the campaign was to encourage Ames citizens, including Iowa State students, to complete the census.
The group collaborated with Gwiasda to plan strategies that would target off-campus students, increase their exposure to Claim Ames and encourage them to fill out the 2020 census.
A new virtual reality
Due to the COVID-19 outbreak, PR 424 took a sudden and unexpected detour. After in-person classes transitioned to online learning in March, most students left Ames and returned to their hometowns.
"The most challenging part of moving online was the hands-on nature of this campaign that didn't translate at all to online," Wilgenbusch said. "The students were able to communicate virtually and continue to write their final PR plan, but there was no way for them to put the plan into practice. It was a challenge to help students understand what they might have learned if their plans had been implemented by their client."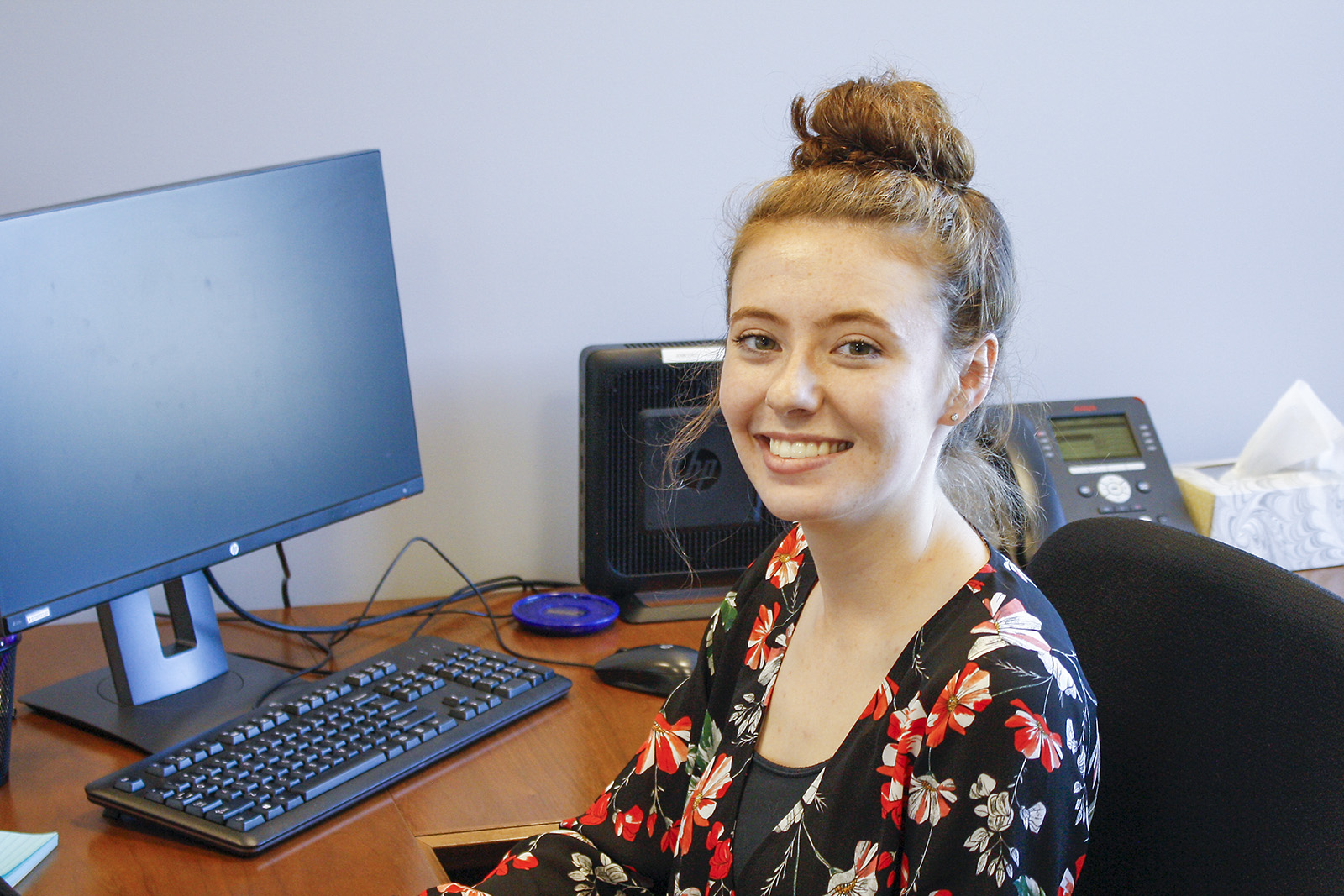 Johnston agrees that aspects of the class were challenging after COVID-19 hit. However, he views these obstacles as teachable moments.
"Our group originally surveyed 2,000 Iowa State students to identify where off-campus residents learn university-related news when they are on-campus," Johnston said. "It was no longer possible to use the data from those surveys, but we still learned a great deal about Claim Ames and the census."
Johnston now understands how critical it is for Iowa State students to fill out the census and to be counted as an Ames resident.
"I think what's happening in the world certainly makes it more challenging for students to complete the census. However, these events shouldn't discourage people from performing this important civic duty," Johnston said.
Adapt, evolve and overcome
"After PR 424 transitioned to online learning, students pivoted to analyzing PR case studies and sharing their insights with the class," Wilgenbusch said. "The new project provided opportunities for students to evaluate many PR campaigns and hone their critical-thinking skills."
While students presented their case studies virtually, fellow class members offered feedback and suggestions. Wilgenbusch offered her insights and tied back the cases to concepts that were taught earlier in the semester.
"The transition to online learning helped our students learn resiliency," Wilgenbusch said. "The experience taught them to be flexible and to think on their feet. Both of which are very important skills for a public relations professional."
Despite the unpredictability of Johnston's final semester at Iowa State, he is grateful for his PR424 experiences.
"Even though the class and the semester didn't unfold as planned, the situation provided important opportunities for growth and learning."
"Through the Claim Ames project, I've discovered that Ames is filled with people who want to make their community a better place," Johnston said. "It's been awesome to see Claim Ames advertising around town, knowing that our group's research contributed a bit to helping students fill out the census."
Hood also reflected on the important lessons that she learned, both inside and outside of the classroom, after transitioning to online learning.
"While online classes weren't my first choice, the situation taught me a great deal about staying motivated," Hood said. "I've carried these skills into my current internship at On With Life in Ankeny. I can now say with great confidence that the adaptability and planning skills on my resume are 100% true. I definitely know how to put those skills into action."