If you haven't already received a postcard in the mail from the U.S. Census Bureau with detailed instructions about how to complete the 2020 census, you will. Don't ignore it. The information you provide impacts the nation in more ways than you might think. You may recall from middle school social studies class that the census determines how much federal funding is allocated to local communities for important benefits and services, and census population figures decide how many congressional representatives are apportioned in each state.
But did you know that many Iowa State University scholars and researchers depend on census data every day to conduct studies that influence positive changes in policymaking, education, criminal justice, drug treatments and more? Without that data, research would be delayed, inaccurate or, perhaps, nonexistent.
The following are brief summaries of the important research conducted by five social scientists in the College of Liberal Arts and Sciences. Read how data from the U.S. Census supports their efforts to impact change across Iowa, the nation and the world.
Leana Bouffard: Crime and punishment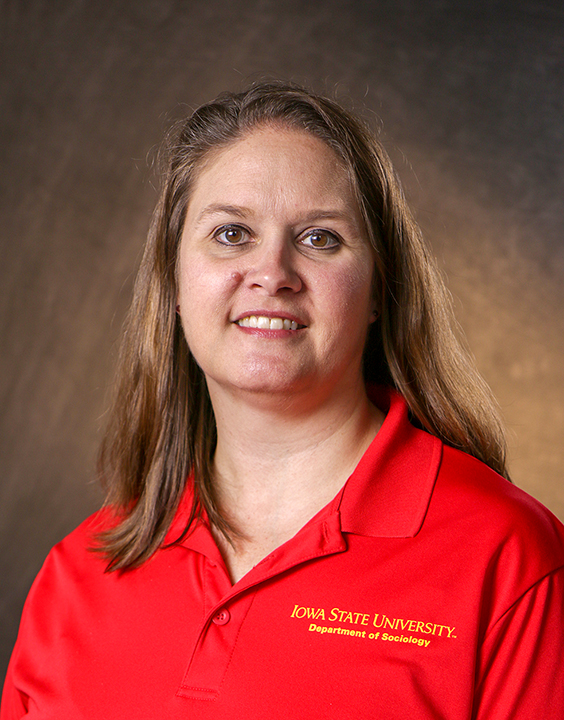 Department of Sociology Chair Leana Bouffard is a criminologist who sifts through census data to uncover how the characteristics of communities influence the amount of crime and victimization experienced in them. She, along with some former graduate students from Sam Houston State University in Texas, are currently conducting a study about how the traits of a community impact the police response to intimate violence and sexual assault. Specifically, the team is analyzing whether a community that exhibits more gender equality between women and men translates into more arrests for violent offenses against women.
"As we think about how do we respond to and address social problems, the community is a really important part of that."
"Census data provides both general information about things like education levels in a community, income and employment, but it also separates it out by gender — education levels of men versus women," Bouffard said. "In communities where women are closer to men in educational levels, or have higher education levels, we call those communities more gender equal. You might expect to see higher rates of arrests for violence against women in those communities as opposed to communities where men have high education levels and women have low levels."
Without data from the U.S. Census Bureau, tracking down information through other avenues would negatively impact Bouffard's research and the good that comes from it.
"It would be harder to do because you'd have to look in so many different places to find the information," she said. "As we think about how do we respond to and address social problems, the community is a really important part of that. To not have that information would remove an entire explanation for that behavior, which we really need."
John Winters: Economic realities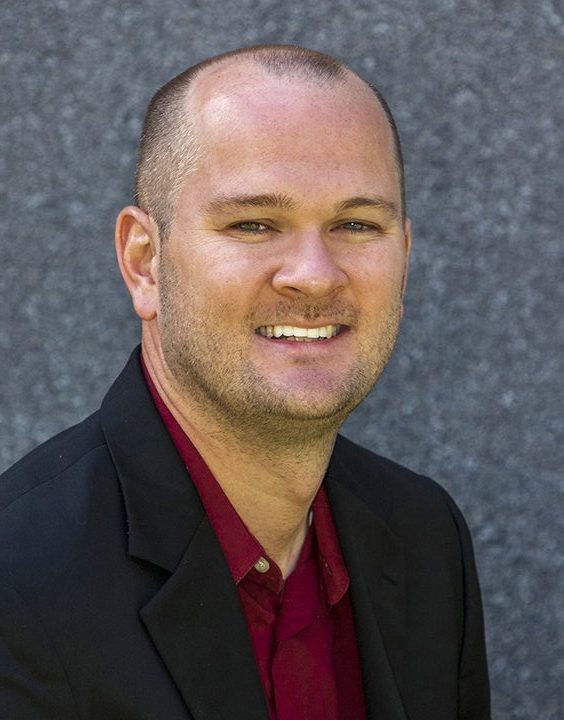 So far in his academic career, associate professor of economics John Winters has penned more than 50 scholarly papers that cover a plethora of topics, including regional and labor economics, economic development, entrepreneurship, technological change and more. Through it all, Winters relies on census data to examine trends and outcomes that will influence future policymaking. His go-to data tool is the American Community Survey (ACS), administered by the U.S. Census Bureau.
Each year, the census bureau sends the ACS to approximately 3.5 million households in the U.S. to gather vital information on social, economic, housing and demographic characteristics. This data helps community leaders allocate resources appropriately. It also provides researchers, like Winters, with information that advances his mission to formulate better economic policies.
"Imagine if we took all the census products off the table. All the stuff I do in labor economics and regional economics would be a very different ballgame."
"For me, it's the single most important data product I use, and I'm always pushing other researchers and grad students to use it," Winters said. "It's a wealth of knowledge."
Without access to census data, like the ACS and other surveys, Winters fears his career path would take a sharp turn in another direction.
"Imagine if we took all the census products off the table. All the stuff I do in labor economics and regional economics would be a very different ballgame," he said. "My research career has been built on this data, so I probably wouldn't be here at Iowa State because I would be doing something very different somewhere else."
Susan Stewart: The power of numbers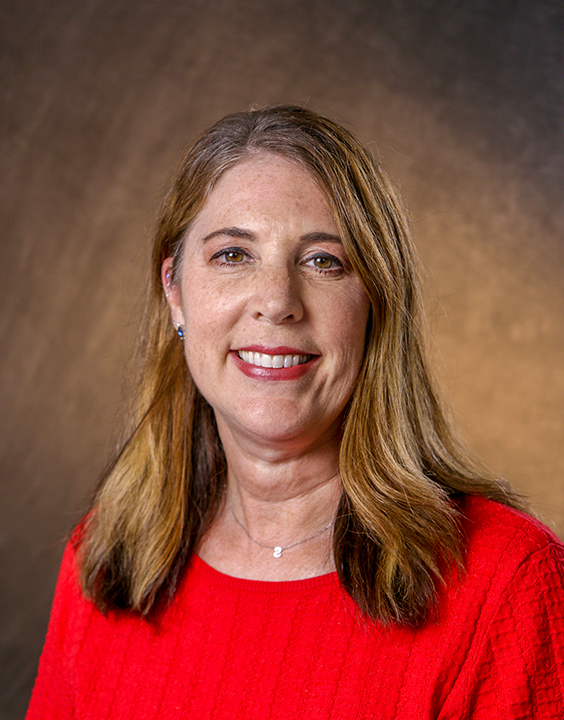 Susan Stewart, professor of sociology, loves data and the truths it uncovers. Stewart is a family demographer who studies statistics related to family life, including marriage, divorce, remarriage, cohabitation and fertility. Census data is central to her research, but it's also foundational to her teaching.
Stewart is co-author of the textbook, "Marriages, Families and Relationships," which students use in her Sociology of Intimate Relationships course (SOC 219). She also teaches Population and Society (SOC 345/ENV S 345), an interdisciplinary class in sociology and environmental studies. She enjoys teaching students how to easily access census data through www.census.gov, and helping them seek answers to their demographic questions.
"The census is really useful, and the great thing is it can be researched at the state level, county level, neighborhood level, even block level. It has so many tools," Stewart said.
Stewart regularly gathers data from the Current Population Survey, conducted by the U.S. Census Bureau. It offers raw data she uses to calculate an accurate, up-to-date picture of families and households in the United States. She said the data is the basis for her textbook and discussions in her classes, and the facts don't lie. But sometimes her students have difficulty accepting the data's accuracy.
"What I tell students is that you might be from a household with a mom, dad, two kids and a dog. But the person next to you may have a completely different experience, perhaps raised in poverty by a single mother," Stewart said. "It's really important to tell students that this is really the situation in the United States."
"The census is really useful, and the great thing is it can be researched at the state level, county level, neighborhood level, even block level. It has so many tools."
At the conclusion of the semester, Stewart hopes her students understand the importance of census data and the power of numbers.
"I know the census data is always there. As a researcher, that makes me feel really comfortable because it's available to everyone. It's an equalizer," she said. "Numbers are really powerful."
Andrew Hochstetler and David Peters: Working together to combat the opiod crisis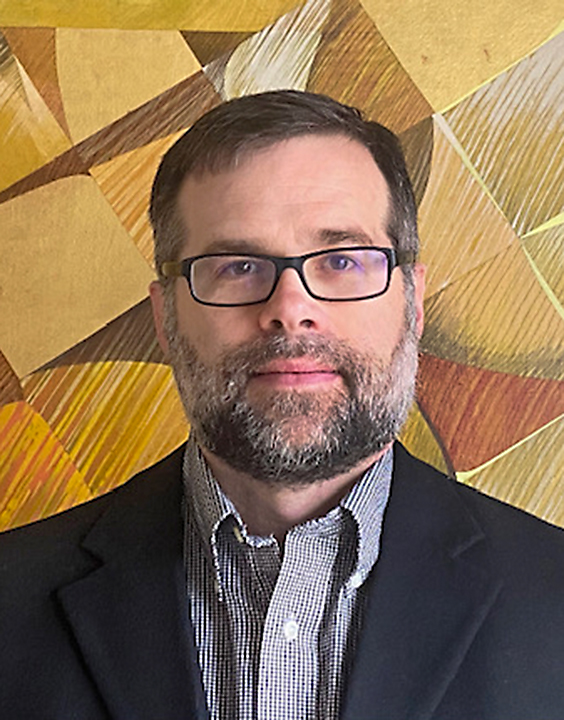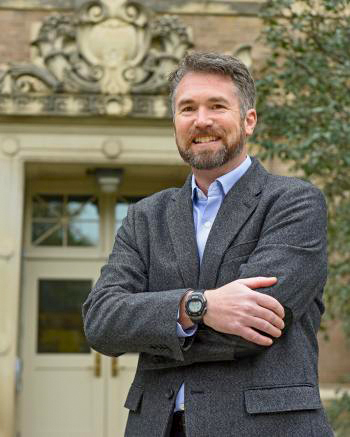 Iowa State University encourages interdisciplinary projects among researchers in all colleges to address the pressing challenges facing society. Andrew Hochstetler, professor of sociology, and David Peters, associate professor of sociology and rural extension sociologist in the College of Agriculture and Life Sciences, have joined forces to do just that.
The pair is currently working on two research projects, one funded by the U.S. Department of Agriculture (USDA) and the other by the National Institute of Justice (NIJ), to address the nation's opioid crisis. For both projects, Hochstetler and Peters use census data pertaining to population, economic conditions, mortality rates and more to pinpoint which rural communities are experiencing high rates of opioid addiction and why.
The USDA-funded project focuses on 12 rural communities in the United States with high opioid addiction rates. Hochstetler and Peters are working with various community experts to determine how opioid issues are different in each area and what the communities' responses are to the problem.
"One of the main goals of this project, besides identifying these communities, is to develop a set of best practices to help rural communities that are resource poor address the opioid epidemic using their own resources, and to develop an extension program," Peters said.
A unique aspect of this project is the ability to predict a community's opioid risk. According to Hochstetler, this is made possible through census data.
"An empirical part of this project is that at the end, we're going to have a model that is predictive, so it tells a community what its risk of opioid addiction is currently and in the future," Hochstetler said.
The NIJ grant builds on the USDA grant by matching regional communities with similar opioid problems with mentor and mentee police departments. The mentors are in communities with lower instances of opioid abuse than predicted by the data, and the mentees have higher-than-predicted opioid abuse rates. Hochstetler and Peters match communities based upon data from census surveys, such as the American Community Survey (ACS) and County Business Patterns.
"We rely heavily on the ACS and the County Business Patterns survey," Peters said. "It allows us to measure employment, but more importantly, it also helps us to know the number of treatment facilities, addiction centers, social services agencies and churches in these communities."
"We have criminologists and rural sociologists working together on these projects. The unifying frame is census data on both. The data and methods unify across these disciplines."
Hochstetler added that a community's primary industry often gauges whether opioids are a problem or not. For example, mining towns often experience more abuse.
"Where there are mines, people get hurt. Where people get hurt, there's an opioid problem," he said.
Until the opioid crisis diminishes, it's likely Hochstetler and Peters will continue their collaborative research to help stem opioid abuse.
"We have criminologists and rural sociologists working together on these projects, Peters said. "The unifying frame is census data on both. The data and methods unify across these disciplines."