Sara Ronnkvist came to Iowa State with a plan, and she will leave with a passion.
Ever since elementary school, Ronnkvist was 100% sure she wanted to be a chemist. ISU's strong chemistry program is one reason she chose to leave her home state of Minnesota for an out-of-state research institution.
However, as a freshman Honors student, Ronnkvist quickly reached an inconvenient conclusion – the foundational chemistry courses just weren't for her.
"It was a big source of anxiety as a freshman," she said. "My plan was five years out and then the core part of my plan fell through because I didn't like chemistry."
She can laugh about it now, because the College of Liberal Arts and Sciences' academic diversity helped Ronnkvist discover her real passion: using statistics to make a social justice impact.
"Statistics is everywhere"
Her academic detour made for an anxious freshman year, said Ronnkvist ('20 statistics). She stayed positive by setting goals, such as planning a study abroad trip and networking with women faculty through her WiSE (Women in Science and Engineering) Learning Community.
Then a summer internship helped her plot a new path.
At the Blue Earth County Environmental Services Department in Mankato, Minnesota, Ronnkvist created a database using energy bills to track gas usage and heating degree data. She presented her results to the county.
"It helped the county realize there was a heating problem," she said. "I built the database they used to justify buying solar panels."
Her energy project also produced a lightbulb moment.
"One day I was working at my desk and it clicked," she said. "This is a field of building databases and working with data. That's statistics. I should be in statistics. It felt great! When I started my statistical coursework, it felt natural. Everything has slowly fallen into place."
Ronnkvist returned to Iowa State for her sophomore year, declared a major in statistics and added a minor in sociology.
"Iowa State broadened my interdisciplinary viewpoint," she said. "Before, I believed you had one path, but statistics is everywhere. Any degree uses statistics, especially with the increasing amount of data. While I'm learning about statistics, I also like to learn about its different applications."
"Iowa State broadened my interdisciplinary viewpoint. Before, I believed you had one path. Statistics is everywhere. Any degree uses statistics, especially with the increasing amount of data."
A census champion
One of those applications – and her personal passion - is the U.S. census. As vice president of the STAT Club at Iowa State, Ronnkvist recently presented to club members about why they should care about the census from a personal and statistical perspective.
"From a U.S. resident point of view, the data informs legislation that affects your everyday life and funding," she said. "It's good there is data so you can get adequate representation. From a statistical point of view, you're figuring out how to count the U.S. population. Then there are issues like data confidentiality, how much of the census data should be released and even sampling."
"Sara is the most passionate student I have ever met on the subject of census data."
Between the upcoming 2020 census and a U.S. Supreme Court case about adding a citizenship question to it, census enthusiasts have plenty to discuss. Ronnkvist hopes to study population surveys in graduate school.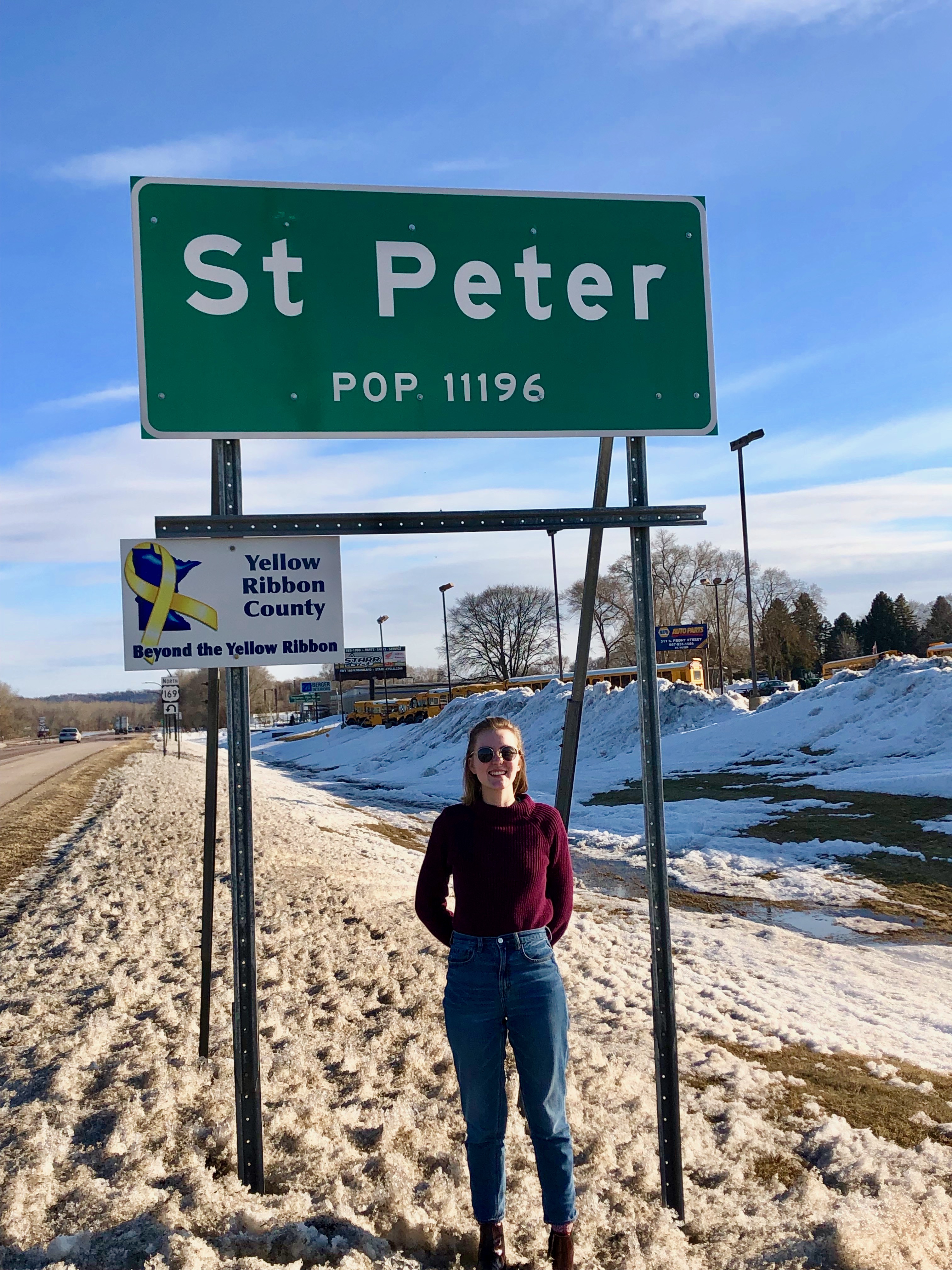 "The census gives out representation and a lot of federal funding," Ronnkvist said. "If you think about things that happen in your community, you don't put a block on a road that says 'Only citizens' or on community programs that say 'Citizens only, you can't participate.' Including a citizenship question discourages noncitizens from answering the census. It is really important to have population data for everything it informs."
"Sara is so passionate about census data," Dawn Walker-Chalmers, statistics and mathematics advisor, said. "She makes me excited about the topic and I never even thought about the census more than completing it."
Seeing the world
Ronnkvist loves the census so much that it was her reading material of choice while studying abroad. During a semester in Sweden, Ronnkvist took arts and humanities classes, dashed off on weekend trips to Copenhagen and spent hours drinking Swedish coffee and reading about census methodology and history. An ace at managing a strict schedule, she also learned the art of winging it.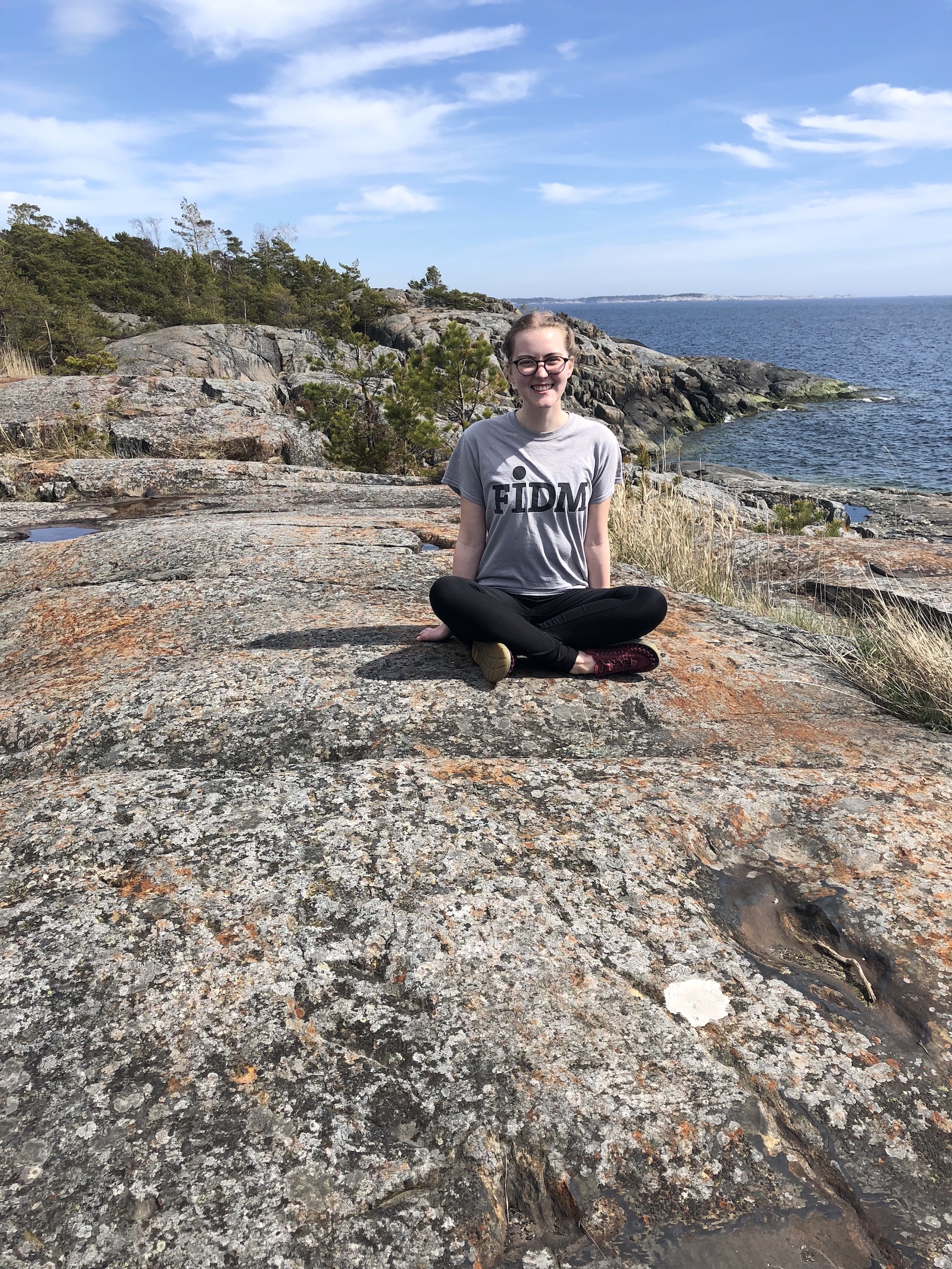 "It was a huge semester of personal growth," she said. "I was alone for the first time. I had to be self-sufficient and in charge of doing my own thing and paving my own path."
Her classes on the history of science and technology and her trips to Scandinavian history museums stretched her liberal arts and sciences perspective.
"It all opened my mind more to other types of social science and learning about the world."
Making a difference
Today, Ronnkvist is applying statistics and social science to climate change research. She works with J. Arbuckle, associate professor of sociology, who conducts the long-running Iowa Farm and Rural Life poll.
"I'm studying farmers' attitudes towards adaptation and mitigation measures relating to climate change," Ronnkvist said. "Adaptation involves adapting to problems that are already occurring, like getting an antibiotic when you are sick, and mitigation is changing behaviors now in anticipation of future problems."
"My main goal with my career is to leave a positive impact. I know if I continue to study statistics I can really make a difference."
Her research has twice earned her a LAS Dean's High Impact Award for Undergraduate Research, allowing her to fully focus on the project.
"It was nice I didn't have to have another job on top of doing research," she said. "I just get to do my research as my job which I was already spending time doing."
This summer, she will continue to focus on climate change, studying climate solutions that relate to women and girls during an REU (Research Experience for Undergraduates) through Penn State University's Drawdown Program.
Ronnkvist's adventure at Iowa State has been unpredictable. Yet, there's a strong probability this future statistician is exactly where she needs to be.
"My main goal with my career is to leave a positive impact," she said. "I know if I continue to study statistics I can really make a difference."